DIY Art Radio & Journalism Workshop | Chromatic 2013
Participants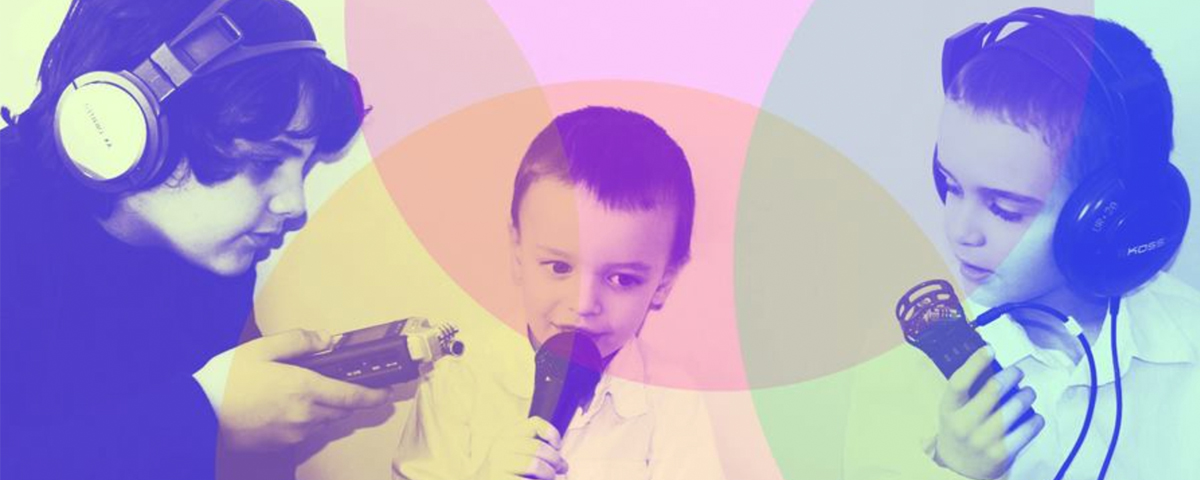 Studio XX participates in the new edition of Chromatic, organized by MASSIVart.

May 19, 2013 from 12pm to 5pm, children of all ages are invited to discover and learn the art of creating radio content… A great introduction to the world of journalism! Selected recordings will be broadcast on CKUT 90.3FM, in Montreal and in Vancouver on CFRO, 102.7 FM!

FREE ENTRANCE!
Valérie d. Walker teaches in the Fine Art faculty of Concordia University, at EspaceFibre & other Artist run centers in Montréal and internationally. Producer and on-air host of The XX Files radio show for 14+ years, Valérie is a force of nature, an alchemist and trans-media artist. Her research-art-work incorporates craft based techniques, environmentally beneficial processes, tactility and memory-based story-building. V has a BSc. In EECS from UC-Berkeley & MFA from Nova Scotia College of Art & Design University in Halifax, Nova Scotia. Valérie has taught intermedia arts & exhibited TransMedia works in Canada and
internationally & gives workshops at Espace Fibre in Montréal.
Valérie's radio show on CKUT 90.3FM is "The XX Files" Weds 11:30 – Noon, download or listen online at ckut.ca.
Bobbi Kozinuk is media artist, technician, curator and the electronics studio technician at the Emily Carr University of Art and and Design in Vancouver, British Columbia. Additionally, Bobbi has produced radio in Vancouver (CFRO 102.7 FM) and taught "electronics for artists" at the University of British Columbia. Bobbi has exhibited media installation works both in Canada and internationally.
Bobbi's radio show in Vancouver, BC & is "SoundScapes" on CFRO 102.7 FM in B.C.
---