DIY Electronics for Artists
Participants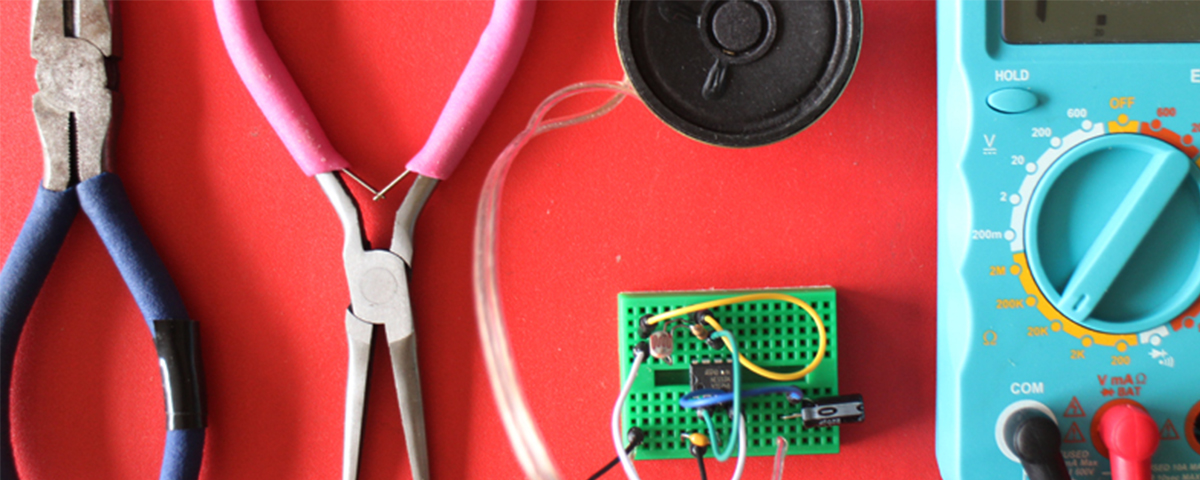 Instructor: Stéphanie Castonguay
Sundays from 1:00 PM to 5:00 PM, February 15th to March 22nd, 2015
6 weeks (24 hours)
$ 285 + Studio membership $ 50 – prices include taxes
* All workshop materials provided by Studio XX.
Workshop Description
This electronic laboratory is a practical and experimental introduction designed for artists who wish to familiarize themselves with this medium in a DIY approach ("Do-it-yourself").
With a methodology of learning through experimentation, the workshop will introduce the participants to electronic basics.
The workshop will offer access to expertise and valuable resources to learn the design of electronic circuits by linking them with motors, lights or sensors. The participants will learn to hack their own sensors and to add mechanical components that can be used to create a tactile art, sonic or electro-mechanical art work.
The participants will learn to:
build prototype circuits;
read technical drawings;
solve problems by using the basic electronic equipment;
fend through the available and relevant resources.
In addition, the knowledge gained during the course serves the development of technological skills, since the training will enable participants to develop their own electronic tools, their knowledge about the design of electronic circuits necessary for the creation of electronic works.
Practical Information
This course will be taught in French by a bilingual teacher.
This course is for intermediate students (minimum 8 participants).
Price will be adjusted if this minimum is not reached.
---