Josée Brouillard | À l'∞ : Exhibition
Participants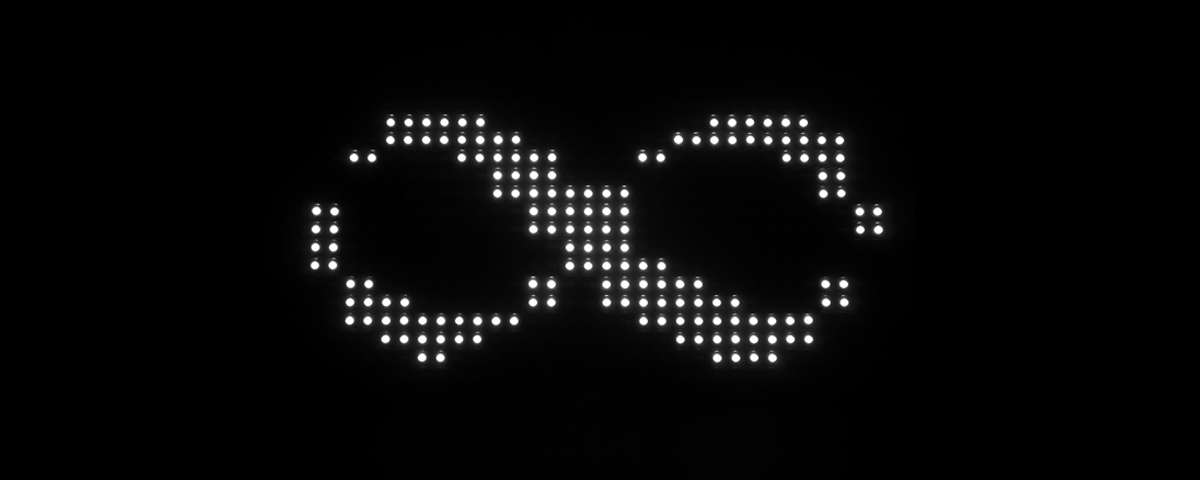 April 22 to 27, 2014
Installation produced during an artist residency at Studio XX in winter 2014
Tuesday to Friday from 10am to 5pm, Saturday from 12pm to 5pm, Free Entrance
Collaborator : Pierre Électrique
Finissage and artist talk on April 27th, 2PM, at Wired Women Salon 101.
À l'∞ is an audio-visual installation comprised of a custom fabricated curved LED screen. By blinking, the light pixels reveal a minimalistic human body at scale that runs constantly,embodying in its movement a crescendo of emotions from vulnerability to power. In practice, the human form moves on the spot, but the rotating movement of the screen, activated by a motor gives the impression that the form runs around in real space. A soundtrack accompanies the sequence of images and the emotions which are represented. The sound moves in the space following the course of the screen. When looking at the installation, one is not able to see all images at the same time, unless by moving constantly and following the movement of rotation. Therefore, one must imagine how the character evolves through each of the emotions.
Presented as part of Printemps numérique.
---