Algorithmic Choreography | Naomi Cook
Participants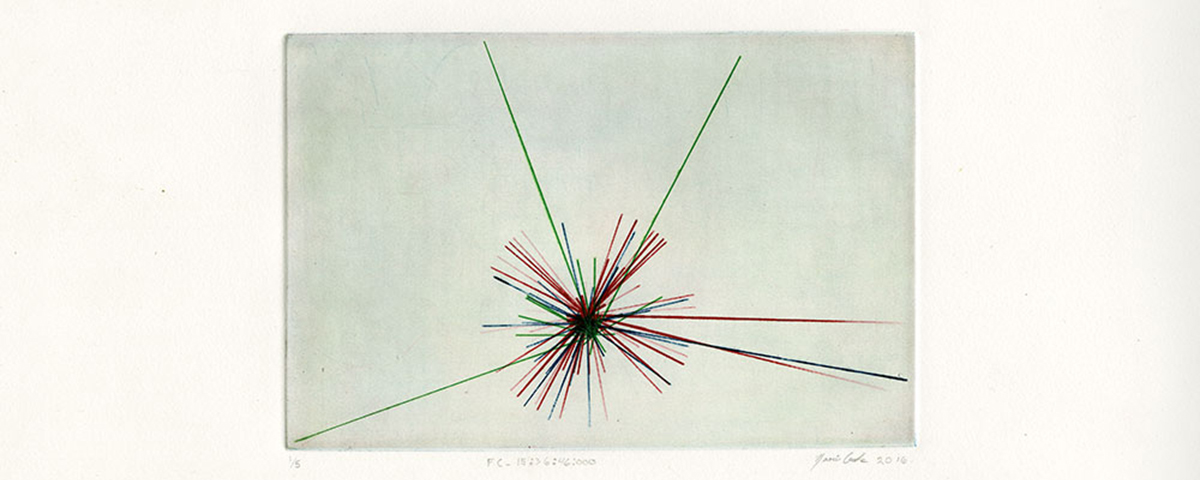 Studio XX is pleased to host Naomi Cook to develop the project Algorithmic Choreography. As part of our 2017-2018 residency program, Naomi will be working at Studio XX from September 11th to October 21st.
Mapping is a re-occurring process in Cook's artistic practice. In 2015, she completed a six minute hand-drawn video mapping the drop in value of a stock affected by high-frequency trading algorithms. Later on, she worked on FC 15:36:46.000time-lapse, a copper engraving based on one millisecond of stock data, and applied this data it to a human scale. The lines map the distance and direction a person would need to walk between several stock markets across the United States.
Cook then examined the life of two members of Ashley Madison, the dating website, and a third person, via GPS coordinates. The movements expand across a city and are seen through the perspective of a female, the centre of this data set.
This current residency is looking at ways to integrate these projects into a participatory project using GPS as a form of choreography and exploring new forms of data visualization.
Naomi Cook (b. 1982, lives and works in between Montreal and Paris) studied Art and Philosophy at Concordia University, Montreal. Her technique stems from interest in engravings, sound, and visual representations of data. Her work has been featured in several group exhibitions in Montreal and abroad. Her works were selected by Canadian Art as favourites of the 2015 edition of PAPIER Art Fair, Montreal. In 2016, she was in Paris at Récollets as part of the Résidences Croisées France-Québec. Most recently, she had a solo show Form and Fraction at Christie Contemporary in Toronto. She is currently in session with L'ENDA associated with the Biennale de Paris and she was just part of a group show at the World of Humanities Conference in 2017 in Liège, organized by IYGU, UNESCO, ICPHS and the Foundation for the MHC.
---