Workshop | Being Action Hero : Co Creating I Never Ask For It
Participants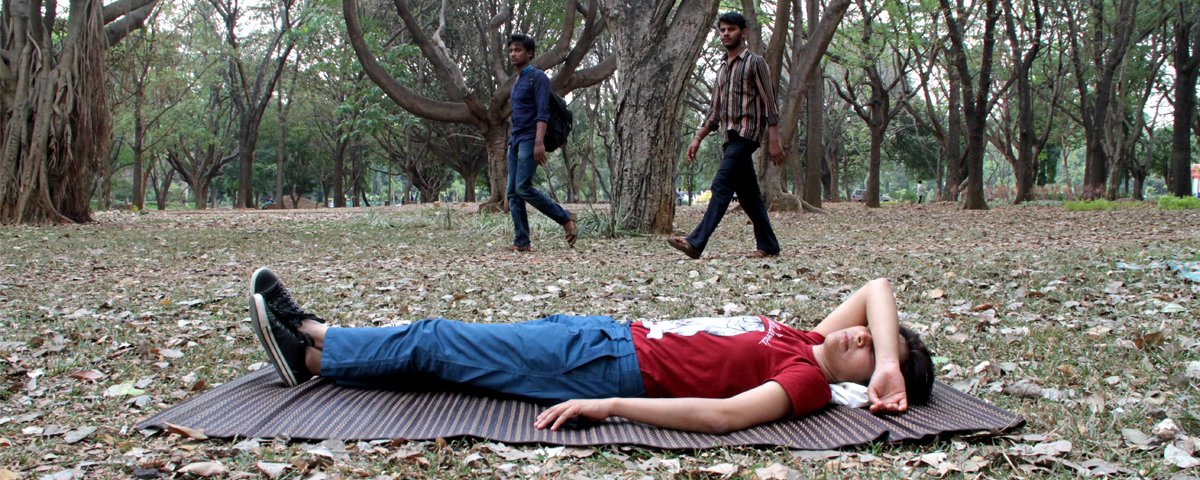 WORKSHOP : Thursday, February 2nd, 2017 from 6PM to 9PM
With Jasmeen Patheja
10 $ (Free for Studio XX members) | Registration : ateliers@studioxx.org
As part of the event Unwarned : An Invitation To Montreal 'Action Heroes'
Is there a part of Montreal you avoid going to or fear?
Do you remember the clothes you wore when you experienced any kind of sexual or gender based violence?
When asked, most women and girls can recall the clothes they wore when they experienced sexual violence. We ask, why that is.
Women and girls in many parts of the world have also been raised in an environment that repeatedly warns them to, 'be careful' , to 'protect yourself,' which often translates as, 'If you've experienced sexual violence, you weren't careful enough and you deserve it'.
Memory, both private and collective, may need to be held in safe. The future calls to be fearlessly imagined.
Being an Action Hero: Co Creating I Never Ask For It is a three hour workshop inviting its participants to examine fear, warnings and its relationship with victim blaming. It seeks to build local and plural narratives of place, identity and communities in response to sexual and gender based violence. How do we experience Montreal? What is our story of fear and fearlessness? How do we experience trust in the city ?
You are invited to  bring a garment you wore when you experienced sexual threat, violence, intimidation. Your garment is your witness, memory, and truth. There is nothing to defend. I  Never Ask For It.
Led by founder director of Blank Noise, Jasmeen Patheja, the session will also introduce participants to the interventions built by Action Heroes in India. An Action Hero is anyone takes agency to address sexual violence. All of Blank Noise has been built on the lived experience of its Action Heroes.
* The workshop in segments will be audio documented (the audio documentation will be a component of an I Never Ask For It podcast series.)
---