Audiovisual Basics: How To Set Up A Video Projector, Speakers, And A Mic
Participants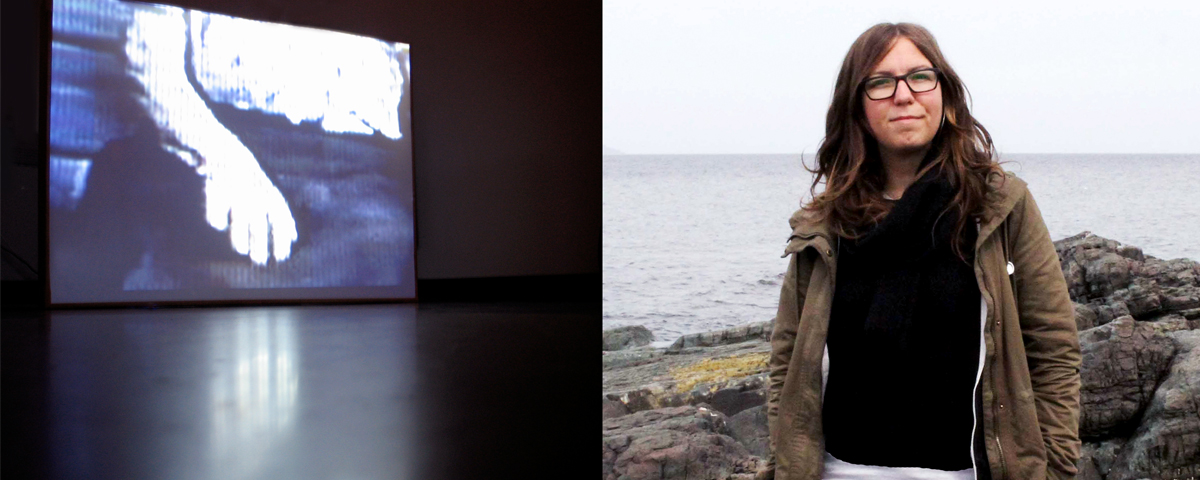 With Kandis Friesen
Free! (Suggested donation: 2$)
Registration: programmation@studioxx.org
WORKSHOP I: Video Sources and Video Projectors
Wednesday, January 27, 2016 | 6:00PM to 8:00PM
WORKSHOP II: Audio Sources and Microphones/Speakers
Wednesday, February 3, 2016 | 6:00PM to 8:00PM
Blending practical theory, accessible language, and hands-on experience, this introductory workshop will teach participants how to set up a simple audiovisual system: a video projector, speakers, and a microphone. Geared towards cultural workers, administrators, artists, and others, participants will gain a working knowledge of equipment, cables, and audio/video signals. This includes basic tools in troubleshooting, an assertive technical language, and the space to ask questions and make mistakes.
This workshop comes out of a need for a platform to teach and share basic A/V technical knowledge 





within arts, artist-run and feminist-informed contexts. Over the past decade of working in technical fields, I have repeatedly heard the expressed desire (and practical need) for basic audio/video technical knowledge, without knowing where to begin. This two-part workshop will start with the basics in both video and audio, describing what a signal is and how it functions. By the end of each workshop, participants will have connected and set up a simple audio/video system. Throughout the workshop, participants will also learn how to troubleshoot a system that isn't working, practicing a workflow of creative problem-solving that has wider applications. As we learn, we'll incorporate new technical vocabulary into our hands-on practice, building up a confident command of technical knowledge. Though this workshop won't teach you everything, it will give you a solid foundation to build on in whatever direction you might want to go. Participants will receive handouts and a compilation of web-based resources for further learning.
Workshop / Teaching Framework
Any unfamiliar area of knowledge can be intimidating, but the technical realm remains an exclusive space and an alienating experience for many. This maintains this body of knowledge in a small group of people, and denies the rest of us access to the language and materiality of technical systems, and the power that comes with it. From soundmen walking away during performances, to colour balancing that doesn't light black and brown skin, to microphone levels being turned down too low, to being treated as inadequate because we don't have the words, this dynamic affects how we make, what we make, and if we make; It directly affects how we are visually or aurally represented, and it can diminish the possibilities of our cultural production and our control over that cultural production. Technical knowledge supports self-determination. With it, our possibilities expand.
Accessibility
This workshop is being held in a second-floor space that does not have a functioning elevator. If you are interested in taking this workshop in the future, please get in touch, as I plan to offer this workshop again in a wheelchair accessible space.
Please do not wear any scented products (such as cologne, perfume, or essential oils) to this workshop, so that those with serious allergies can attend. If you would like further information on what scent-free means, please get in touch.
---