Create your website with WordPress (advanced)
Participants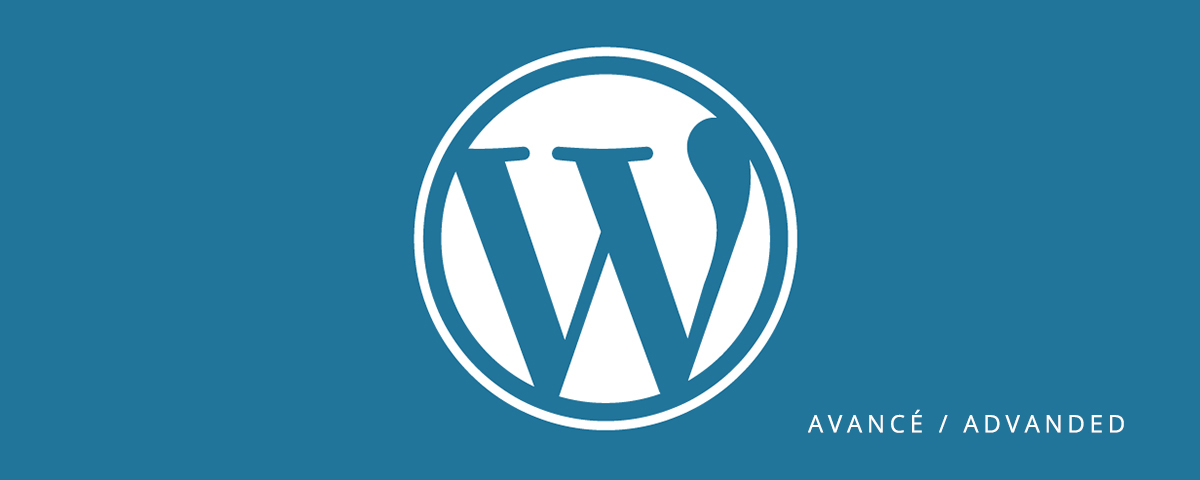 Instructor: Antonia Hernandez and Corina McDonald
Mondays from 6:00 PM to 9:00 PM, January 25th to March 7th, 2016
Deadline for registration : January 18th
7 weeks (21 hours)
$ 240 (tax included)
This course covers how to design, customize and manage a dynamic website with content management system (CMS) WordPress. You will learn how to structure and present your work in an online environment!
WordPress is a content system management (CMS) that is free and open source (GNU Licence). Excellent blogging software, and equally great for dynamic website construction, it is simple, attractive, sophisticated and flexible. WordPress benefits from a large user and developper community that enables it to respect Internet norms and to be regularly updated. WordPress is written with PHP code and requires a database to function Through presentation and work sessions, this workshop is the occasion for everyone to put together almost any kind of website with WordPress. The instructors will explain the software, its elements and motor, and also web site, architecture designing and construction.
Practical Information
This course will be taught in English by two bilingual teachers.
This course is for intermediate students (minimum 8 participants).
Price will be adjusted if this minimum is not reached.
---