DIY Electronics for Artists
Participants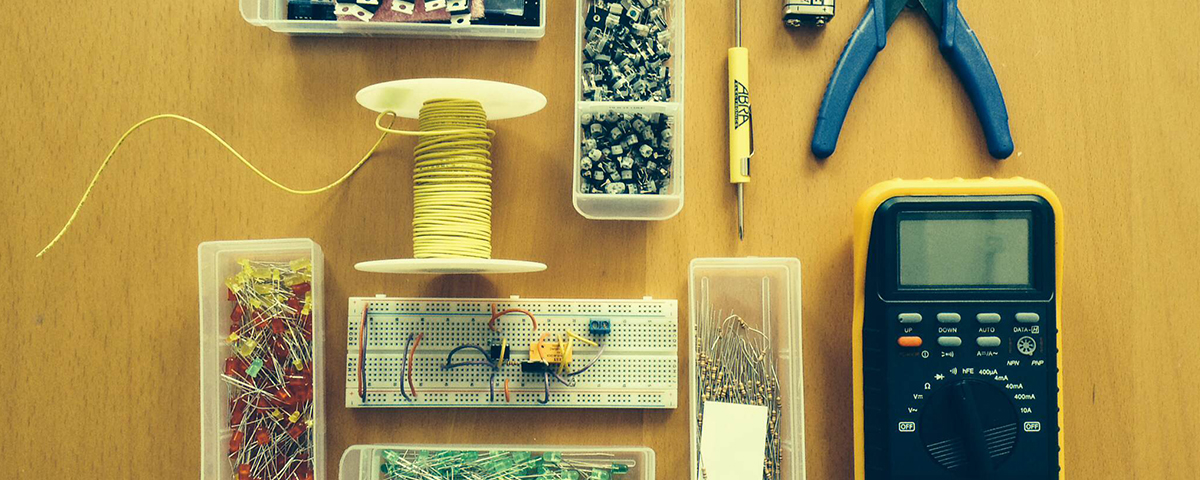 Instructor: Stéphanie Castonguay
Sundays from 1:00 PM to 5:00 PM, January 31th to February 28st, 2016
Deadline for registration : January 24, 2016
5 weeks (20 hours)
$ 170 (tax included)
* All workshop materials provided by Studio XX. Participants will keep their creation.
In a DIY approach ("Do it yourself"), this electronic lab is a practical and experimental introduction designed for artists who wish to familiarize themselves with this medium.
The workshop aims to introduce the participants to the basic principles in electronics, while allowing access to expertise and valuable resources to undertake the design of circuits. By learning through experimentation, the participants will have the opportunity to discover how to use physical phenomena related to electricity, such as electromagnetism and electrochemistry, as well as integrated circuits, and how to connect them with various components like motors, light or sensors. Thereby, the participants will develop their own circuits and add mechanical components to create a tactile, sound or electro-mechanical art. Also, the workshop includes a visit to one of Montreal's fablabs to facilitate access to a community of tinkerers.
Practical Information
This course will be taught in French by a bilingual teacher.
This course is for intermediate students (minimum 8 participants).
Price will be adjusted if this minimum is not reached.
---