Job Offer: Cultural Mediator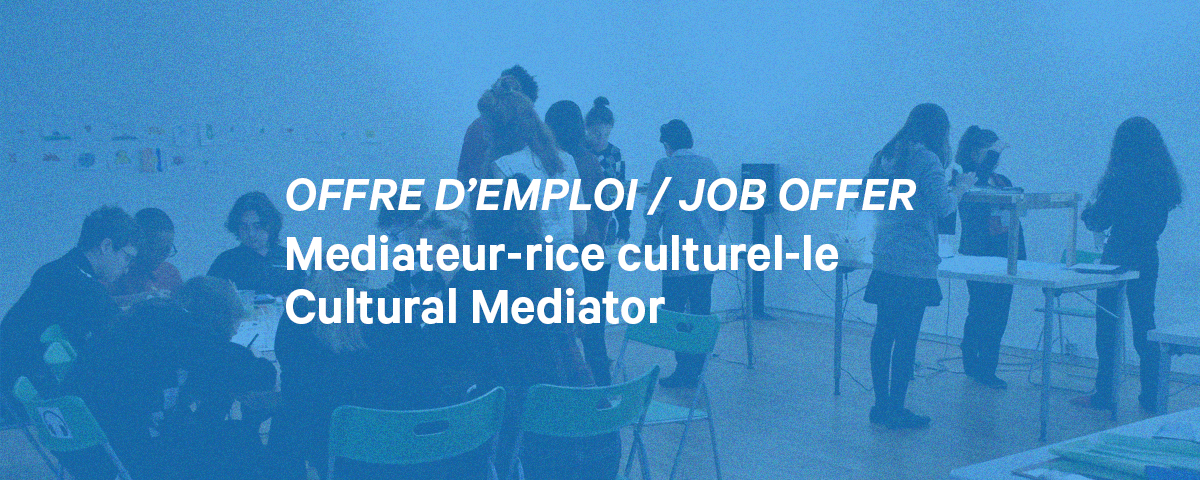 As part of our educational program, Studio XX is seeking a Cultural Mediator to help facilitate our activities for young audiences.
Deadline to apply: July 19, 2019 – 5 p.m.
Founded in 1996, Studio XX is a bilingual feminist artist-run centre that supports technological experimentation, creation and critical reflection in media arts. XX assists in the independent production and diffusion of art created by artists who identify as women, queer, trans, and gender fluid in the field of contemporary technological practices. Demystifying, providing access, equipping, questioning and creating, these are the aims of Studio XX. The centre actively participates in the development of a digital democracy that encourages autonomy and collaboration.
Since 2015, the studio has been developing a diverse program of educational activities that encourages audiences to meet the artists and their work. From 2015 to 2018, the Media Arts for Families offered more than 30 media arts creation activities (digital and electronic) during which families had fun with artists, designing works related to their specialties. These creation workshops invited children and adults to discover digital and electronic arts, to learn, and to share their own perspectives based on a principle of equal competence and using a playful and participatory approach.
Since we're expanding our educational endeavours, the Mediator will work in collaboration with the Mediation Coordinator to develop a program of activities for local primary and secondary schools as well as design an education kit.
The successful candidate, in collaboration with the Mediation Coordinator, will be responsible for the following tasks:
– Design the education proposal for local primary and secondary schools;
– Implement an education kit (physical and/or digital) in line with Studio XX's Slow Tech programming;
– Write communication texts for promotional documents addressed to English and French schools;
– Facilitate communication with teachers to build a network of participating schools;
– Host the workshops at Studio XX or in educational institutions;
– Coordinate workshops with artists when necessary.
Requirements/Skills Sought:
– Experience or related training in cultural mediation;
– Education knowledge and skills;
– Ability to work alone or as part of a team;
– Excellent adaptability and resourcefulness;
– Ability to speak in public;
– Oral and written bilingualism (French and English);
– Knowledge of contemporary art, media art, and feminist perspectives an asset;
– A driver's licence and access to a vehicle an asset.
Employment Conditions
– Hours: 15 hours/week
– Flexible schedule established according to the school needs
– Salary ($22/hour)
– Contract length: 40 weeks (excluding the two-week holiday period) – August 13, 2019 – June 2, 2020
– Contract renewal to be discussed
Application Criteria
– Must be a Canadian citizen, permanent resident or a person with refugee status who can work in Canada.
Practical Information:
– Work Location: 4001 Berri, suite 201 (second floor), Montreal
– Studio XX functions as a horizontal organisation.
Please provide two professional references and send your letter of intent and CV to info@studioxx.org before July 19, 2019 at 5 p.m.
Only those selected for an interview will be contacted.
---