Job offer | Communications and community relations coordinator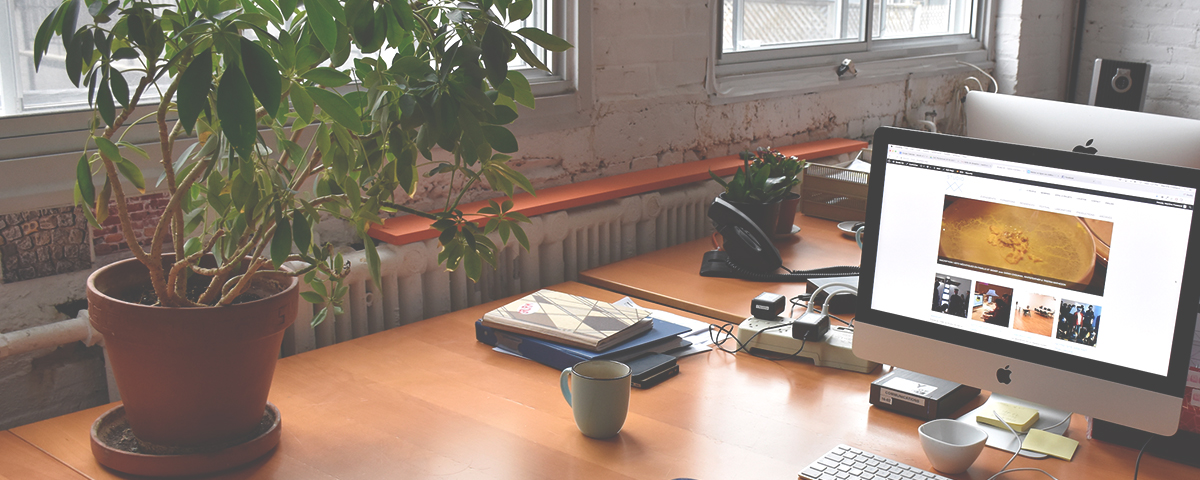 Studio XX is looking for a Communications and Community Relations Coordinator whose term would be from August 28, 2017 to March 16, 2018 . This is maternity leave replacement.
Application deadline: June 16, 2017 at 5:00 pm
JOB DESCRIPTION
The Communications and Community Relations Coordinator is responsible for overseeing the development and implementation of Studio XX's communications, marketing and outreach strategies, projects, partnerships and initiatives, at the local, national and international levels.
The coordinator has the task of researching and developing new partnerships; to participate in consultation and project development activities with partner organizations, members and the community.
The coordinator is a member of the web / communications committee.
PRINCIPAL RESPONSIBILITIES AND TASKS
Communications and marketing
Implement Studio XX's overall communications, public relations, marketing and branding objectives in collaboration with the web / communications committee.
Apply selected communications strategies for marketing, branding and public relations projects;
Supervise and collaborate directly in the writing, translation, revision and dissemination of all written communications of the organization on all platforms;
Integrate text and media content into the Studio XX websites: in collaboration with create, process and integrate (images, banners, sounds, animations, videos) in collaboration with the Cultural Mediation, Archives and Network Coordinator;
Do the graphic layout and effectively structure information using the communication tools;
Produce the monthly newsletter and press releases;
Manage the various Studio XX mailing lists;
Maintain Studio XX's profile on other web platforms (partners, sponsors, community networks, etc.);
Produce printed pamphlets about the Center's activities, if necessary;
Manage the organization's social media (Facebook, Twitter, Instagram, etc.);
Research and coordinate sponsorships, in collaboration with the General Coordinator;
Respond to requests and information needs from the community (artists, instructors and workshop participants, visitors), by maintaining media and social networks, in collaboration with the Programming coordinator;
Prepare press kits and visual documentation for grant applications, in collaboration with the General Coordinator.
Community Relations and Partners
Research and coordinate partnerships and associations that strengthen the organization's outreach and builds our community, in collaboration with the General Coordinator and Program Coordinator;
Manage the Studio's membership applications and workshop registration;
Design information and mobilization campaigns in order to develop new audiences;
Set up communications for the workshops: create the announcements in collaboration with the Programming Coordinator.
Additional Tasks
Each employee, in collaboration with the team members, is responsible for translating all of Studio XX's texts, when necessary (newsletters, press releases, social media publications, internal administrative documents, funding requests, etc.);
Along with all of the organization's co-ordinators, the employee can be called upon to represent Studio XX at events, activities and with arts and cultural associations and groups;
The employee is responsible for leading the web / communications committee (organizing meetings, drafting agendas and minutes).
QUALIFICATIONS REQUIRED 
A comprehension of, and interest in feminist issues;
Knowledge of the media arts milieu and of the arts and cultural community in general;
Community management experience
Knowledge of the Mac environment and Adobe Creative Suite (Photoshop, Indesign);
Knowledge in updating websites (WordPress);
Knowledge of Adobe Premiere and / or Final Cut Pro (video editing);
Ability to communicate effectively and work as a team;
Sense of responsibility, initiative and autonomy;
Excellent organizational skills;
Good oral and written knowledge of French and English.
The Studio is a non-hierarchical organization; the team works according to feminist values and principles of diversity, openness and collaboration.
Our hiring practices are nondiscriminatory: all applications are accepted.
Salary : 18,00$/ hour, 21h/ week. It is sometimes necessary to be available in the evenings and on weekends in the case of vernissages, events and committee meetings.
Please forward your curriculum vitae along with a letter of intent describing your relevant experience to: dev[at]studioxx.org  by 5pm, June 16 2017. (References will be requested as needed).
We thank all applicants in advance. However, only those candidates selected for an interview will be contacted.
Interviews : end of June 2017
Start date : August 28, 2017
End of contract : March 16, 2018
www.studioxx.org + www.htmlles.net
Founded in 1996, Studio XX is a bilingual feminist artist-run centre that supports technological experimentation, creation and critical reflection in media arts. XX assists in the independent production and diffusion of art created by artists who identify as women, queer, trans, and gender fluid in the field of contemporary technological practices. Demystifying, providing access, equipping, questioning and creating, these are the aims of Studio XX. The centre actively participates in the development of a digital democracy that encourages autonomy and collaboration.
The Studio is a space specifically dedicated to the feminist practices of a community of critical and committed artists, who are marginalized within the digital arts (and in society). XX contributes to the redistribution of power and expression between genders by defending an inclusive feminist position and by denouncing the persistence of gender disparities. The Studio supports projects from individuals and communities who use and design more accessible technologies, from artists who experiment with recycled materials and free software, from those who work with post-internet practices, and from people who define the Do-It-Yourself and Do-It-Together ethics.
Studio XX supports feminist artist communities in three ways: the production of artworks in digital art through artists' residencies by providing space, equipment and specialized resources; the dissemination through the presentation and promotion of artistic works; training through workshops and activities.
---