XX Files Radio Show @ XX Years Radio Her_Say!
Participants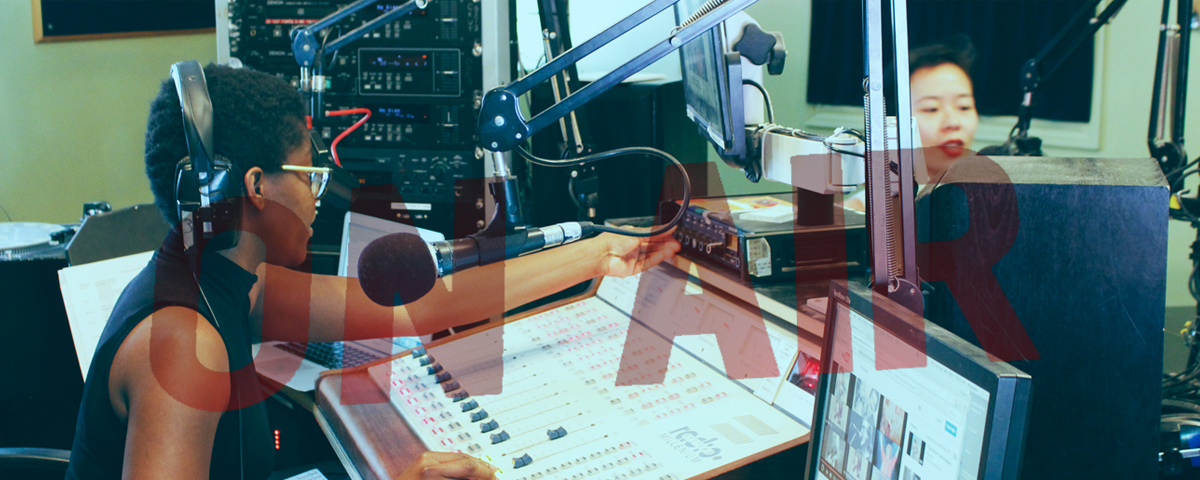 Thursday June 9th, 2016 | 6 PM​
@ STUDIO XX – 4001, Berri (corner Duluth) space 201
Suggested donation: 2$, *FREE* for members
Studio XX will celebrate the 20th Anniversary of the XX Files Radio Show by setting up a radio show in our studio, hosted by the current XX Files team: Valérie d. Walker, Nnedimma Nnebe and Vicki Lee.
Valérie, Nnedimma and Vicki will moderate a dynamic, live interaction with the audience on a range of topics: identity, politics, physical determination, literacy, family, children, liberation, art, power and more. The entire show will be recorded and then broadcast at a later date during the XX Files regularly scheduled time slot, every Wednesday at 11h30, on CKUT 90.3fm
Join us and celebrate two decades of weekly XX radio: aural explorations and tactical tales of feminist self-liberation!
XX FILES DESCRIPTION
Created by Deborah VanSlet and Kathy Kennedy, the XX Files first aired in 1996. Valérie d. Walker (aka Val TeQuiiGal) joined the show in 1997, and has kept it on the leading edge of Techno-Feminist radio for almost 2 decades!
Producing, tech'ing the deck & hosting every Wednesday, Val has collaborated with a number of amazing co-hosts over the years, who've all gone on to impressive projects. Anita Cotic, joined in 1998, leaving after many years to produce events at TIFF in Toronto. Independant artist Bee-Woo, produced for a few years, as well as Britt Wray, who headed to CBC.
In 2011, Maia Iotzova brought a video-artist's audio perspective, and in 2013 Maya Richman dropped in before heading to Berlin's open source community. In 2014, XX Files welcomed a new generation of multicultural, bilingual women to the airwaves for a collective aural illumination.
Nnedimma Nnebe has recently taken the hosting lead while finishing her graduate thesis. Stéphanie Dufresne and Amanda-É. Clément shared the airwaves with HTMlles artists.
Vicki Lee joined in 2015, adding a hiphop beat to the diverse, innovative, spoken word power of The XX Files radio show. In 2016, Val moves to Vancouver, becoming a web-based reportress. Nnedimma Nnebe will work to expand the on-air team, send broadcasts to SoundCloud, and add online transcripts for our non-hearing audience.
The current team is comprised of Valérie d. Walker, Nnedimma Nnebe, and Vicki Lee. Julia Dyck will join the show in June 2016, bringing her audio perspective to the XX Files.
The XX Files is part of CKUT's HERSAY collective & always open to new people who want to join the team and contribute to our cutting edge programming. Interested? Contact us at: xxfilesradio(at)gmail(dot)com (Yes, Sculley is listening!)
---