Lancé en 2008, Matricules un projet d'archives en ligne, un registre imagé et documentaire du Studio XX regroupant 3738 documents et médias.
---
Search by:
Participants
2000PRS72489P
March 15, 2022
Titre forgé : Gazette des Femmes | « Branchez-vous ! »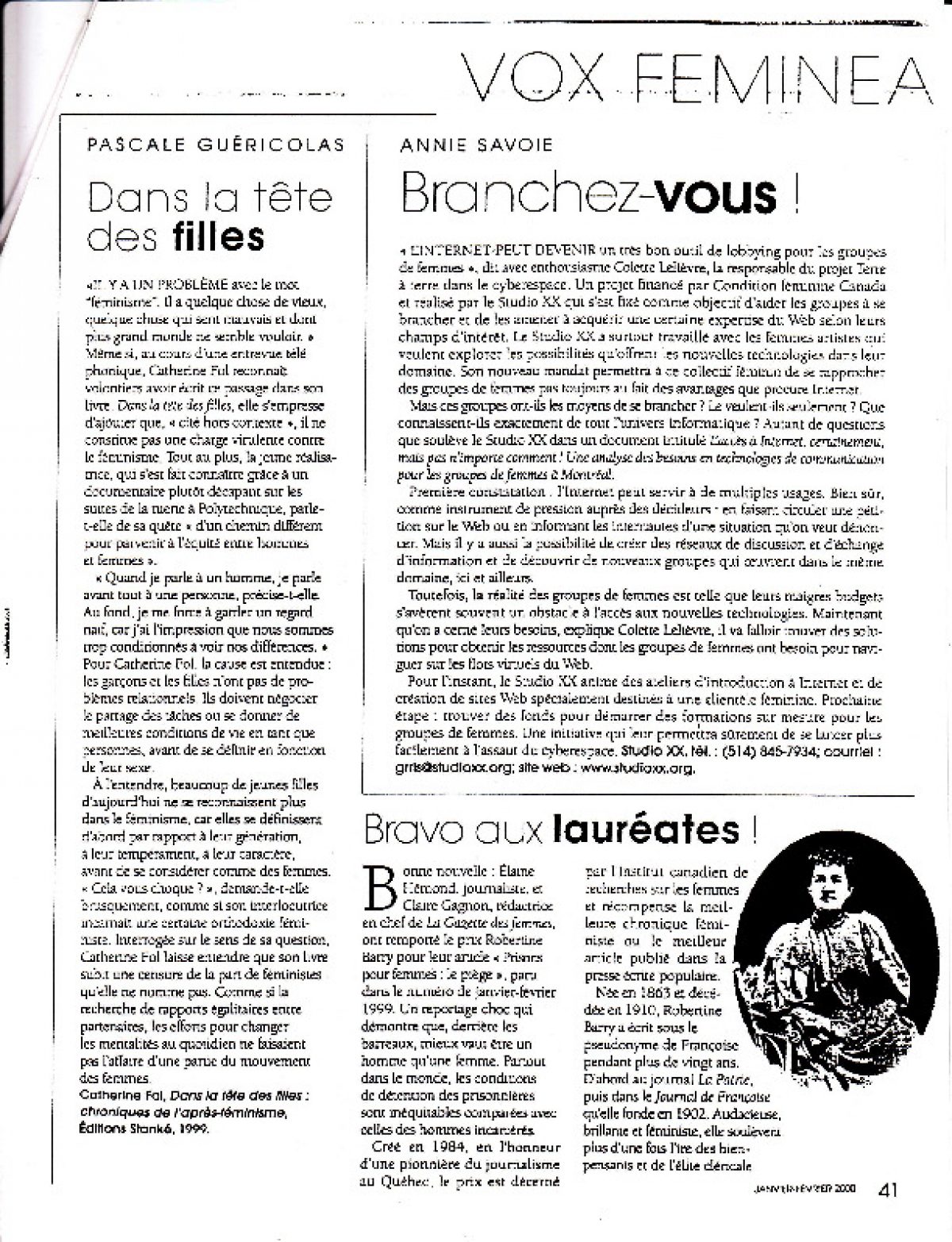 Scanned article written by Annie Savoie which appeared in the January-February 2000 issue of the feminist publication Gazette des Femmes in the Vox Feminea section under the title "Branchez-vous!"
Support: pdf
Medium: electronicprint
Archivist's Note Article written in French.