About
Lancé en 2008, Matricules un projet d'archives en ligne, un registre imagé et documentaire du Studio XX regroupant 3738 documents et médias.
---
Search by:
2022EVS52476O
March 7, 2022
Titre forgé : Artificial stars | Yoojin Lee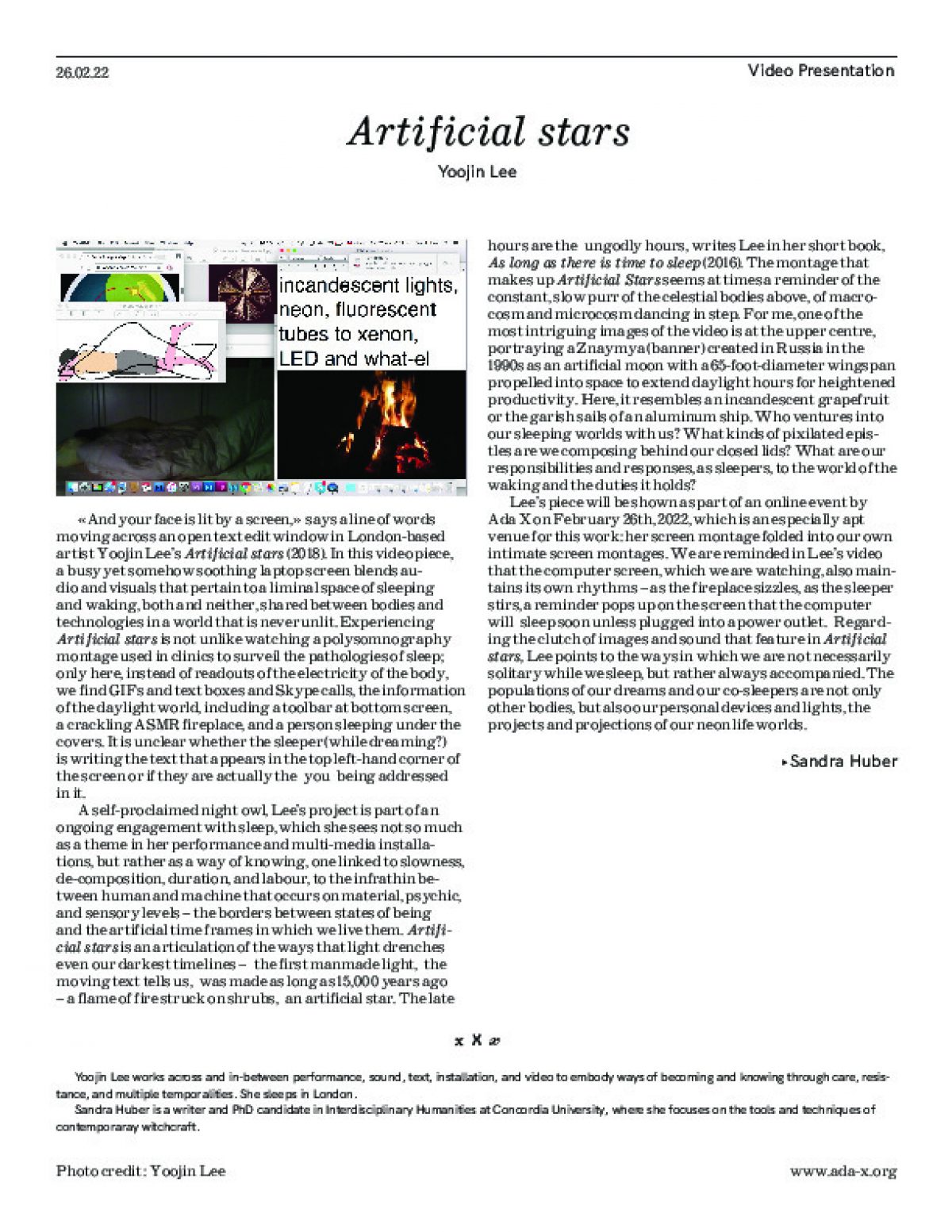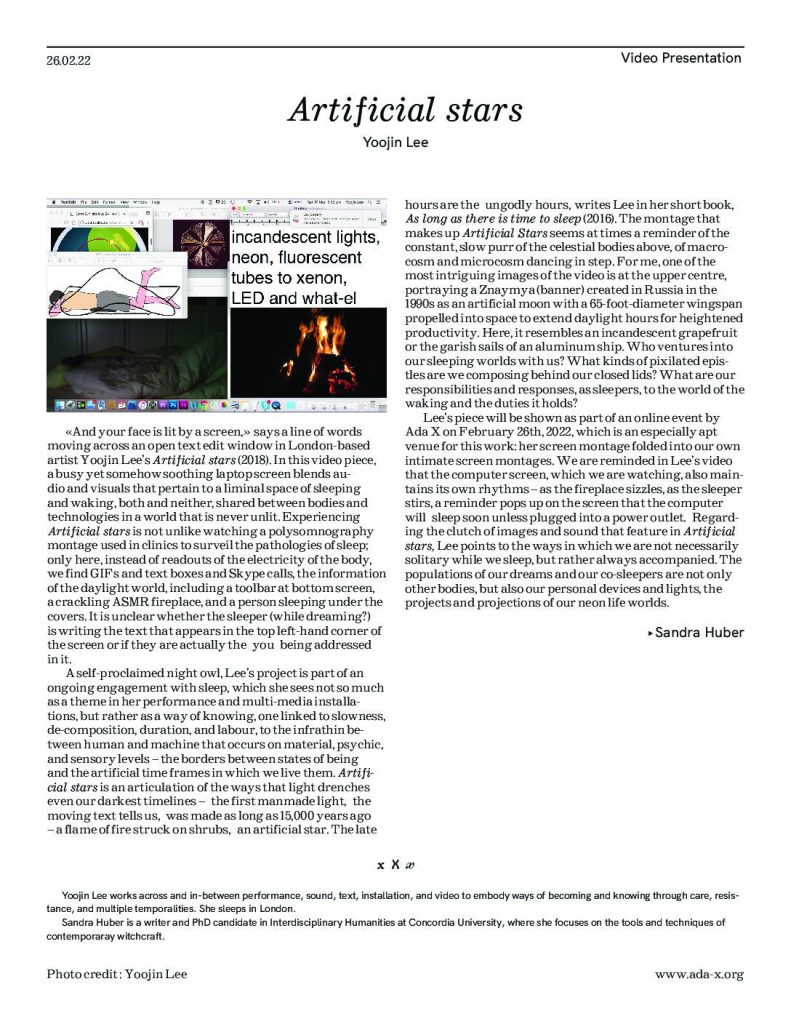 Text written by Sandra Huber about Yoojin Lee's video work Artificial stars, which was presented at Ada X on February 26th 2022. In Artificial stars, a collection of texts, images, and videos, some found and some made by the artist, become a reflection on the interdependencies between people and "technologies of light" (Lee's description).
Support: pdf
Medium: electronicprint
Physical Description: PDF file