Hardware Stories | Anne Goldenberg & al.
Participants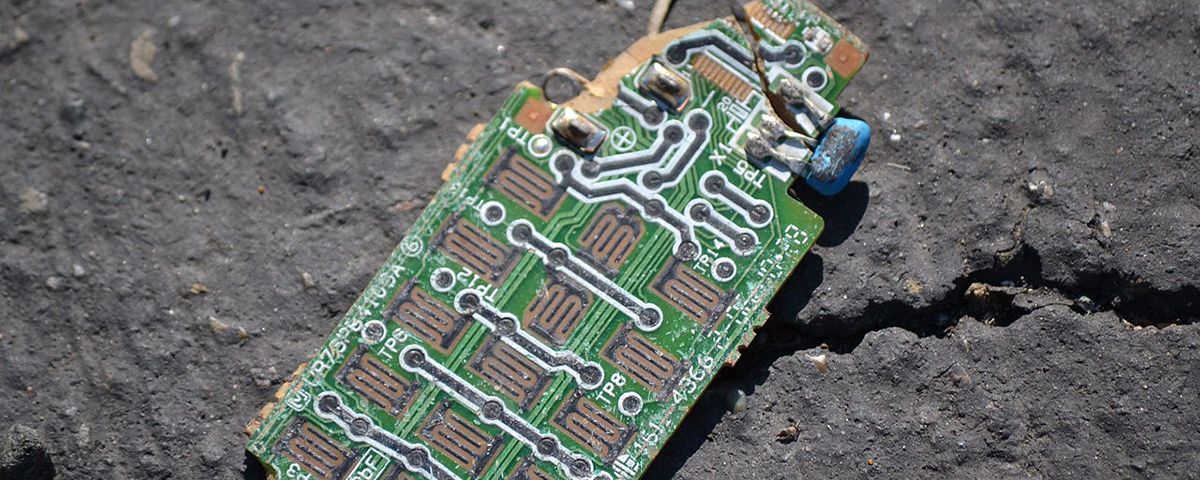 A project initiated by Anne Goldenberg (goldjian)
With Christina Haralanova, LN Foster, Annick Girard, Bun Chhunly Keo et Sophie Toupin
Sunday, April 28th, 2019, 10am-6pm
At Studio XX
Free | Registration is required
+ Accessibility info

Hardware Stories is a feminist and decolonial Hackday that questions the current life cycle of our electronic devices. As an invitation to reclaim our autonomy towards the extractivist, colonial and consumerist logics of our contemporary societies, this event recontextualizes the relationship to technologies in an ethics of care.
Through two workshops and a round table, artists and activists will demystify the production methods of our technological tools and will equip us to repair, divert or recover these everyday objects. Everyone will be able to learn, exchange and acquire technical skills in a D.I.Y spirit.
SCHEDULE:
Introduction – 10am – 10:30am
Workshop 1 | Fix it together – 10:30am – 12:30pm
Feminist methodologies for technical repair
With Christina Haralanova and LN Foster
Bring your own (small) thingy to repair!
Lunch Break (Potluck) – 12:30pm – 1:30pm
Round Table | Electronic circuits – 1:30pm – 3:30pm
Make our digital artefacts and their repair (in)visible and (non)desirable
– Montreal repairers: Citizens initiatives | Annick Girard
– Design in California, Made in China : the life cycle of E-waste | Bun Chhunly Keo
– Anticolonial hacking | Sophie Toupin
Workshop 2 | Restorative Fictions – 3:30pm – 5:30pm
Bring to the world collective repair
With LN Foster et goldjian (Anne Goldenberg)
Poster/zine making workshop on how to tinker in a feminist and decolonial way + Restorative design activities.
Wrap-up – 5:30pm-6pm
TO REGISTER send an email at ateliers@studioxx.org with "Registration | Hardware Stories" as subject before April, 23, 2019. Please indicate the name of participants if you register for several people. A acknowledgement of receipt will be sent.
__________

We acknowledge that Studio XX is located on unceded Indigenous lands. The Kanien'kehá:ka Nation is recognized as the custodians of the lands and waters on which we gather today. Tiohtiá:ke /Montreal is historically known as a gathering place for many First Nations. Today, it is home to a diverse population of Indigenous and other peoples. We respect the continued connections with the past, present and future in our ongoing relationships with Indigenous and other peoples within the Montreal community.
---