Space Rental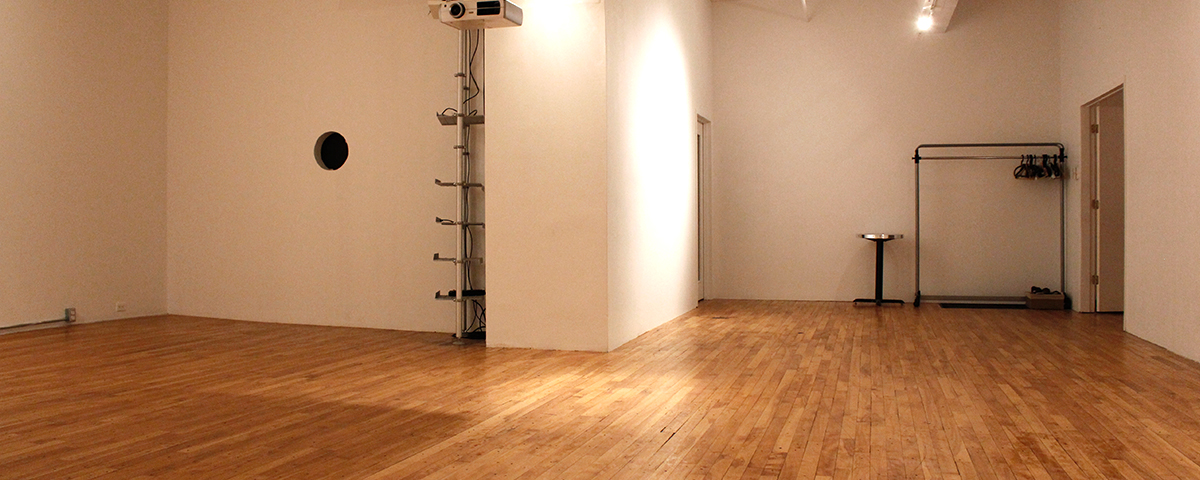 The Ada X gallery is available to rent for special events such as exhibitions, launches, conferences, workshops, or meetings.
A reception area at the centre's entrance can accommodate a bar and a food table.
Download the gallery floor plan (PDF).
Information and gallery visits
Come and see us in person between Tuesday and Friday 10:00 AM to 5:00 PM, or contact production[at]ada-x.org
Location
4001 Berri #201 Montreal. We are located in the heart of Montreal's Plateau Mont-Royal, south of Duluth Street,  midway between Mont-Royal and Sherbrooke metro stations.
Surface area
78,52 m2 (875 square feet)
Ceiling height
3.46 m / 11.35 ft. and 3 m / 9.85 ft. from the ceiling beams
Rate
Ada X members: $65 / hour, $545 / day, $1635 / week / (taxes not included)
Non-members: $80 / hour, $665 / day, $1995 / week / (taxes not included)
Minimum 4 hour rental
Payment terms
50% non-refundable deposit upon space reservation and contract signing, remaining balance due upon the day of the event, at the very latest. We accept cash, cheques, Paypal. Cancellation: minimum 72 hours before the event.
Insurance
By renting the Ada X gallery, you agree to cover any damages resulting from your use of the equipment or space.
Equipment included
Ceiling-mounted projector
Mackie CR-1604-VLZ 16 Channel Mic / Line Mixer
4 High-powered amplified speakers ROKIT KRK Systems 8 (115 / 220V, 60/50 Hz, 160 W)
Permanent adjustable lighting system
High-Speed Internet
40 folding chairs
4 tables
Other
Space is equipped with an alarm system
Hardwood flooring and white walls throughout the gallery
Building equipped with loading dock
Freight elevator: 19 X 8 X 8 feet. (Maximum 1000 lbs.)