Les journées de la culture
Participants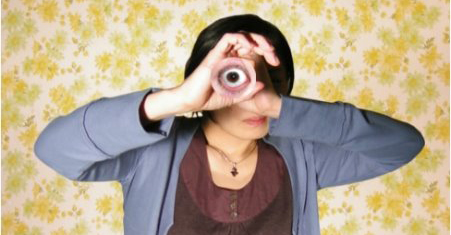 Saturday September 27th
Noon to 5PM
Studio XX, 4001 Berri # 201
Spring 2008, selected participants completed a series of workshops based on open source tools for artists including The GIMP, Blender 3D, Ardour and PureData, all while learning to maneuver though the Linux operating system. Participants acquired the solid technical foundation necessary to develop their multimedia artwork whether their concept was based in sound, moving images, interactivity, physical computing or other experimental practices.
The result is very original artistic pieces that you could experiment at the journées de la culture. Commissioned by Studio XX.
With Risa Hatayama, Darsha Hewitt, Allison Moore and Louisa Sage.
——
Risa Hatayama
Originally from Japan, media artist Risa Hatayama pursues her work in creating imaginary narratives inspired by existentialist and surrealist literatures. Using image-based mediums such as video and photography, she explores collective concerns such as love, time, and memory. In the past 4 years, she worked mainly with the form of installation, some of which encourage the audience's active engagements with the work. The result of this research has offered a multi-sensorial experience that further encourages the viewer's physical interaction with the contextual space and an intimate encounter with the artwork.
http://risa.hatayama.googlepages.com/
Project: Flipside
Inspired by Lewis Carroll's "Alice's Adventures in Wonderland and Through the Looking-Glass", the photo based stop motion video project, Flipside (working title), explores the notion of fantastic, absurd, and surreal humor.
——
Darsha Hewitt is a Canadian artist and electronics hobbyist from Ottawa Ontario. She makes sound installations and performances using experimental electronics, open source programming software and hardware, and ageing technology. Her interest in working with electronic sound lies in its capacity to act as an audible indicator for processes, information and natural occurrences that we cannot see or that would otherwise go unheard. By handcrafting, rebuilding and cross-wiring basic electronics, she strips them of their commercial obligations and exposes them to the noisy and invisible ethereal realm. Darsha's artwork makes use of public vicinities and it responds to the environment or people that surround it. It often questions the role of automation in everyday life and how technology-reliant society silences and reinterprets identity.
Her main areas of research are late 19th and early 20th century audiovisual and communication technology. She studies the practices of mid 20th century amateur electronics and radio enthusiasts and how they used homemade technology to augment and understand the world around them. She often draws on the formulas and aesthetics found in vintage D.I.Y. electronics magazines such as Popular Mechanix and Electronics Illustrated. In addition to her art practice, Darsha teaches workshops on experimental approaches to versatile technologies and does consulting with communities new to electronic media and open source practices.
http://www.darsha.org/
Project: Ethereal Computing
Ethereal Computing is an environmentally responsive sound installation that acts as a prospector of the paranormal world. Various Ghost Research Societies and Ghost Hunters believe that unexplained magnetic field activity can sometimes indicate the presence of spirits and/or misguided energy of the deceased. These groups use a variety of hi-tech testing equipment such as electromagnetic sensing devices to investigate claims of paranormal activity in a given location.
The installation consists of a series of wall-mounted sound generating devices that look like radio intercoms from the 1970s (see image above). The intercoms have handmade audio electronics embedded in them and a lattice of copper wire protruding from it. The wire lattice extends out from the intercom and traces the walls of the room. The wires sense fluctuation and packets of electromagnetic activity and trigger alterations (sometimes subtle, sometimes noisy) in the soundscape.
——
Allison Moore is an independent artist and curator developing projects at the intersection of art and science. Her engagements include documentary film making, evolutionary biology, installation and performance art. She is currently located in Montreal and has produced projects in Ecuador, the Galapagos, United Kingdom, Europe and North America.
http://looperprojects.blogspot.com/
Project: Primordial Soup
Primordial Soup is an interactive video installation based on the process of evolution.
The project integrates open source softwares such as Pure Data, GEM and Arduino 11 with motion sensors.
Primordial Soup features animations of microbial forms drawn in Flash CS3. The animations are then imported in PD and made independent using Boids algorithm. Developed by Craig Reynolds in 1986, Boids is an artificial life program, simulating the flocking behavior of birds. Boids work in a manner similar to cellular automata since each boid "acts" autonomously and references a neighborhood, as do cellular automata.
The virtual ecosystem of microbes is controlled and influenced by a user interface, whereby the viewers movement or action will affect the evolution of the animations. These elements combined together recreate an environment of early earth and simulate the origins of life. This interaction is important in emulating the fragile quality of life and its easy influence on each other. The installation of Primordial Soup will resemble a touch pool found in marine centers. Touch pools are interactive aquariums set up in Marine Biology labs designed to provide habitat for marine life while biologists can research the organisms.
+ The research and creation of this project is funded through Conseil des arts et des lettres du Québec.
+ Components of this project are developed at Studio XX in Montreal.
——
Louisa Sage is a multi-disciplinary artist living in Montreal. She works with film, animation, music performance, composition, painting and drawing. She is regularly active in different musical configurations including marching bands and party bands, and has performed variously for Mardi Gras in New Orleans, at weddings, at bars and loft spaces between Montreal and Mobile, Alabama, and in the streets of Montreal.
Project: Outline
A Studio XX Commission :: Projects using Open Source Digital
Autonomy and Activism :: Multimedia design on Linux
My project is a short narrative video that combines live action footage with stop-motion animation; the video has three alternate soundtracks – each triggered by a different button which the viewer can touch at any time. Beyond the desire to convey a story using visual media, my purpose in making the video is to experiment in the ways the soundtrack to a movie can change the mood and meaning of a story. I arrived at this idea in part while making short video narratives and having to decide on the initial style of acting, and also the subsequent dialogue overdubs and audio effects. This project is a chance to try more than one option at a time, to keep the editing open and interactive, and to entertain.
I realized my project using open source software learned from workshops at Studio XX including GIMP for visual effects and matting, Ardour for sound recording and mixing, and Pure Data, facilitated by an Arduino, for the physical computing between the audio/video timeline and the trigger buttons.
---