DISCHARGE! KANNON 999 | alaska B
Participants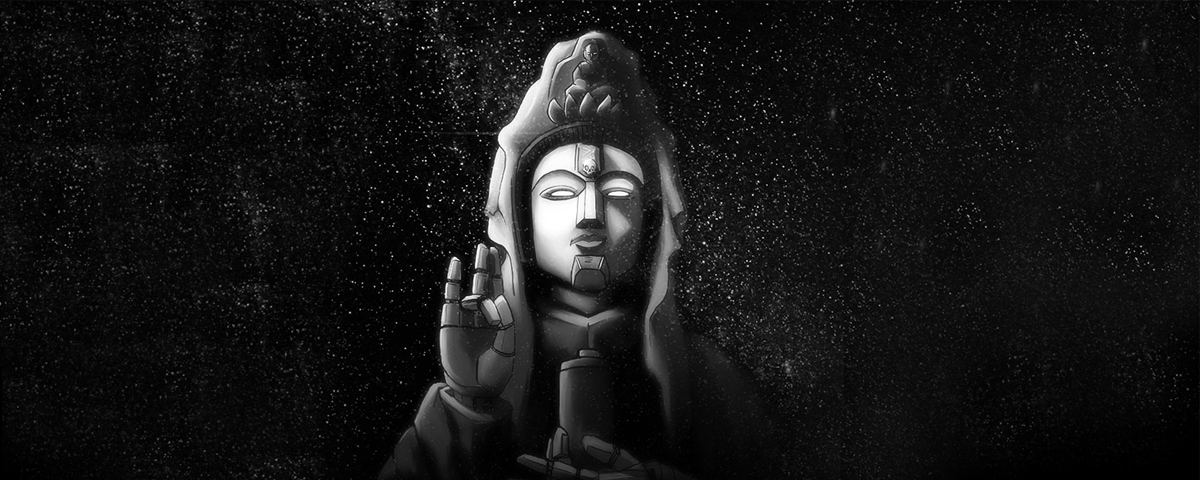 Studio XX is pleased to welcome, from March 23 to May 8, 2015, as part of the 2014-15 residency program, artist alaska B and her interactive animated tableau project DISCHARGE! KANNON 999.
DISCHARGE! KANNON 999 (pronounced 'three nine") is an interactive animated tableau portraying the long journey of 'CAS­1 KRAKEN', a giant robot Bodhisattva fashioned after the Chinese transgender deity Kuan Yin in a 1980s science fiction Anime style. After the ship is discovered derelict and seemingly abandoned in space, the audience must access the ship's memory logs if they ever hope to solve the mystery of the crew's disappearance.
Kuan Yin is described in Pure Land Buddhism as the Captain of the 'Bark of Salvation', a ship, or fleet of ships, that carry the dead to be reborn in the pure land of Amitabha Buddha. Similarly, the giant robot seen in DISCHARGE! KANNON 999 is carrying the last remnants of humanity through space to a distant Earth-­like planet called Pureland.
The installation is a series of white panels with animations projected onto them. The audience interacts with the installation through an interface of 8×8 light up pads, changing the clips that play, generating an endless anime opening sequence with video and sound.
---