Her Body: Conversation with Chun Hua Catherine Dong and Louise Orwin
Participants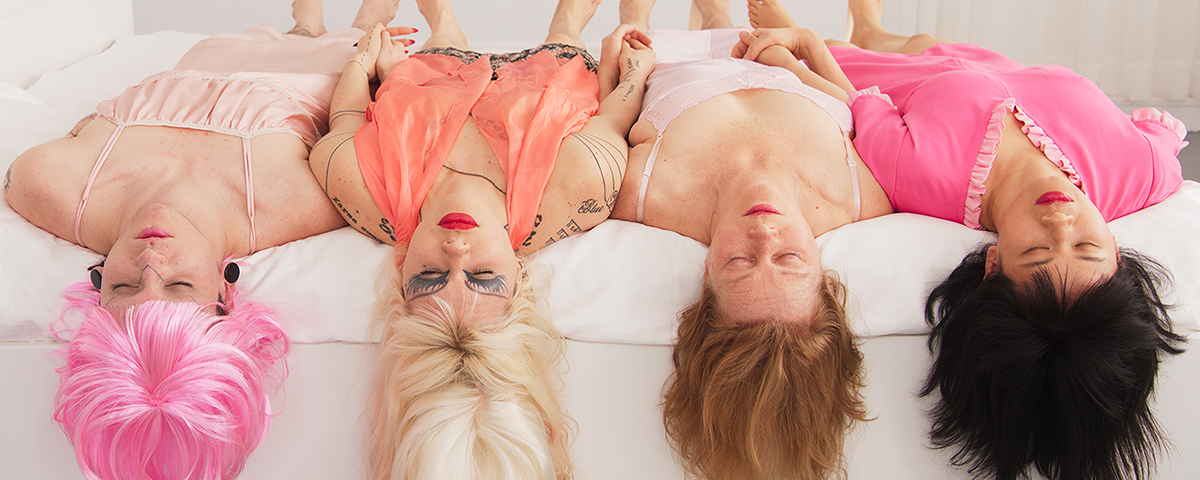 Artists: Chun Hua Catherine Dong + Louise Orwin
Moderator: Nicole Burisch
Thursday, April 19th, 2018
6 pm to 8 pm
At Studio XX
Free entrance
This conversation with Chun Hua Catherine Dong and Louise Orwin explores the female body as a political territory in performance. The discussion will be moderated by Nicole Burisch, curator, critic and cultural worker whose research focuses on feminism, performance, work, and materiality in contemporary art.

Montreal based artist Chun Hua Catherine Dong uses the body to raise different questions about immigration, racialization, and gender. In her newer works, she views the body as a bridge connecting East and West, past and present, creating a new version of hybridity and striving to transcend and mend.
Based in London, Louise Orwin questions with humour stereotypical representations of the female gender in Western popular culture. Her recent project CRY CRY KILL KILL, developed at Studio XX as part of a workshop, uses the body and the voice to explore the commodification and proliferation of tropes of female hysteria.
---