Continuing the Conversation: Data Sovereignty & Community Action (Part 2)
Participants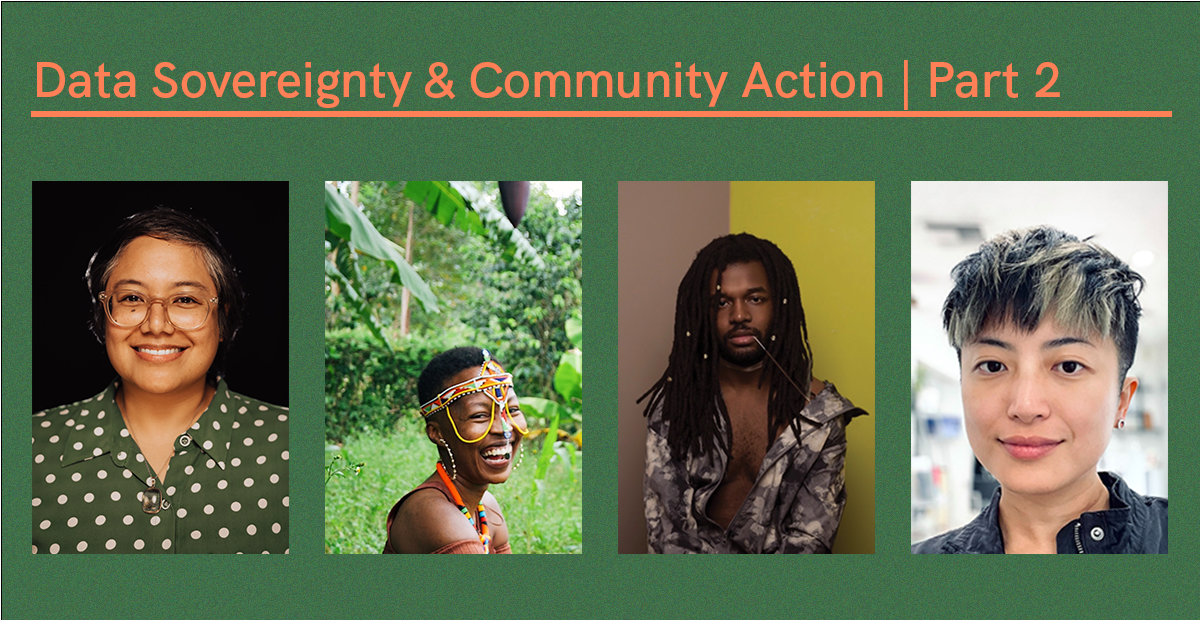 Wednesday, June 8
12—1pm (EST)
Online via Zoom
Free | Register here
Join us for a second panel curated and moderated by Xin Xin, with cultural workers Neema Githere, Ever Bussey, and Dorothy R. Santos, discussing ways to collect, maintain, and activate data with and for the communities they're embedded in. The panel will be followed by a Q&A session.
In the first panel discussion, co-presented by InterAccess and Ada X, the panelists asked: how might artists and organizers build a relationship of care with digital data? Here they will extend the conversation on how the practice of care requires continual acts of listening, inquiring, contemplating, and consent-building; and how tech monopolies such as Google, Zoom, Instagram, and TikTok often practice questionable data policies and run profit-driven algorithms that work directly against the possibility of genuine care.
This event is hosted as part of Tech Tech Tech, an Ada X project which aims to support artists and cultural workers in exploring more ethical, DIY, and feminist alternatives to the tech giants. Stay tuned for future Tech Tech Tech publications!
---