Dismantling Your Électroniques
Participants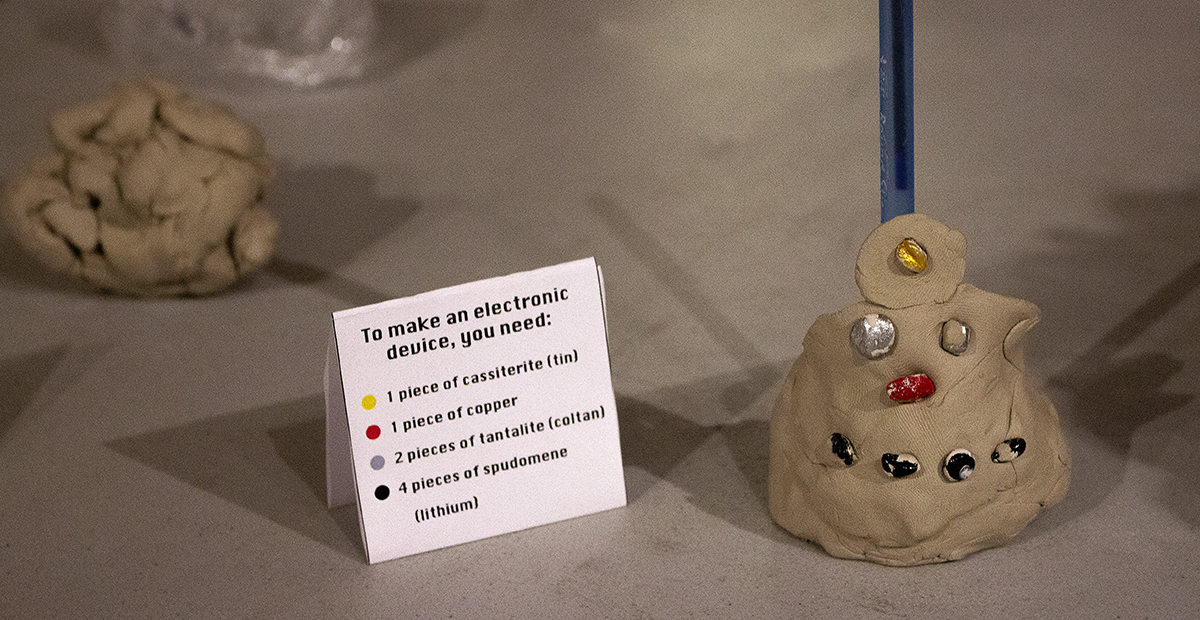 Workshop with Lou Fozin
Saturday, November 27th, 2021
2pm – 4pm
At Ada X
Through a discussion and workshop, Dismantling Your Électroniques encourages participants to make the connection between everyday digital objects and the minerals that form them. Using an augmented reality installation by Lou Fozin, participants will be invited to reflect on the environmental impacts of their digital lives. In the form of an exchange game, they will be able to stage the geopolitical dynamics linked to the extraction of resources and the manufacturing processes of an electronic device. The participants will be led to collaborate in imagining alternative ways of producing digital tools that are more respectful of environments and the people who inhabit them.
Places are limited. Register at this link. To register on the waiting list, email info@ada-x.org
This event is presented in collaboration with OBORO.

---