DIY Electro and Light
Participants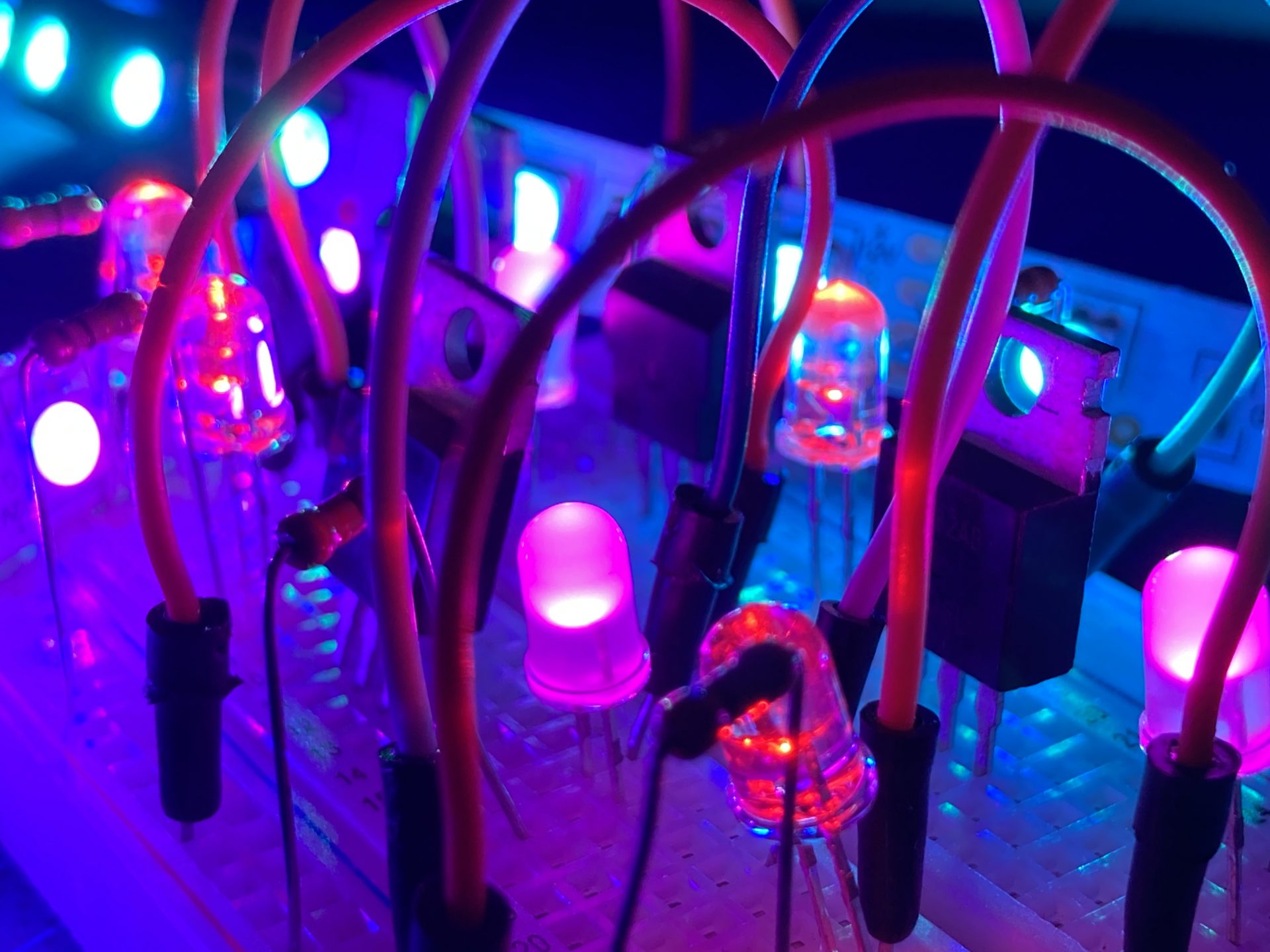 DIY Electro and lighting – Professional workshop
December 8th to 10th  2023 
135$ (tax included)*| Register here
12 participants maximum
At Ada X
Workshop given by a bilingual instructor
This DIY (do it yourself) electronics workshop aims to teach the basics of electronics that will enable participants to integrate, switch on and control light components in artworks and installations. Following on from several years' experience in sound electronics, Ada X is now offering a variant that explores lighting systems, in order to support its community in the creative use of electronics that can applied in different contexts of artistic practice. This professional workshop enables participants to begin or continue learning about electronics in art.
Objectives
• Use light to create a piece of art.
• Develop knowledge of the properties of light and the various sources of artificial light, mainly LEDs, in order to make artistic choices.
• Acquire a basic understanding of electronics and electricity in order to connect artificial light sources.
• Create simple circuits and calculate the electronic voltage and current of a lighting system.
• Choose the right transformer to power lights.
• Perform electronic welding.
• Program an Arduino-type microcontroller using predefined models.
Prerequisites
• Commitment to be present at all days of the workshop.
• Be a professional artist, creator or cultural worker*.
The necessary equipment is included and will be provided to participants, but each person is invited to bring materials to explore or from their own practice.
Schedule 
Friday, December 8 2023 from 6pm to 9pm
Saturday, December 9 2023 from 10am to 12pm and from 1pm to 5pm
Sunday, December 10 2023 from 10am to 12pm and from 1pm to 5pm
Refund
Ada X does not refund registration fees except in cases of illness or force majeure. In such circumstances, registration fees are transferable to another workshop.
Cancellation
Ada X reserves the right to cancel the course at any time without notice. Registration fees will be refunded in full.
* Certain conditions apply.
For any questions or clarifications, please do not hesitate to contact us: ateliers@ada-x.org
---