Ether-Net
Participants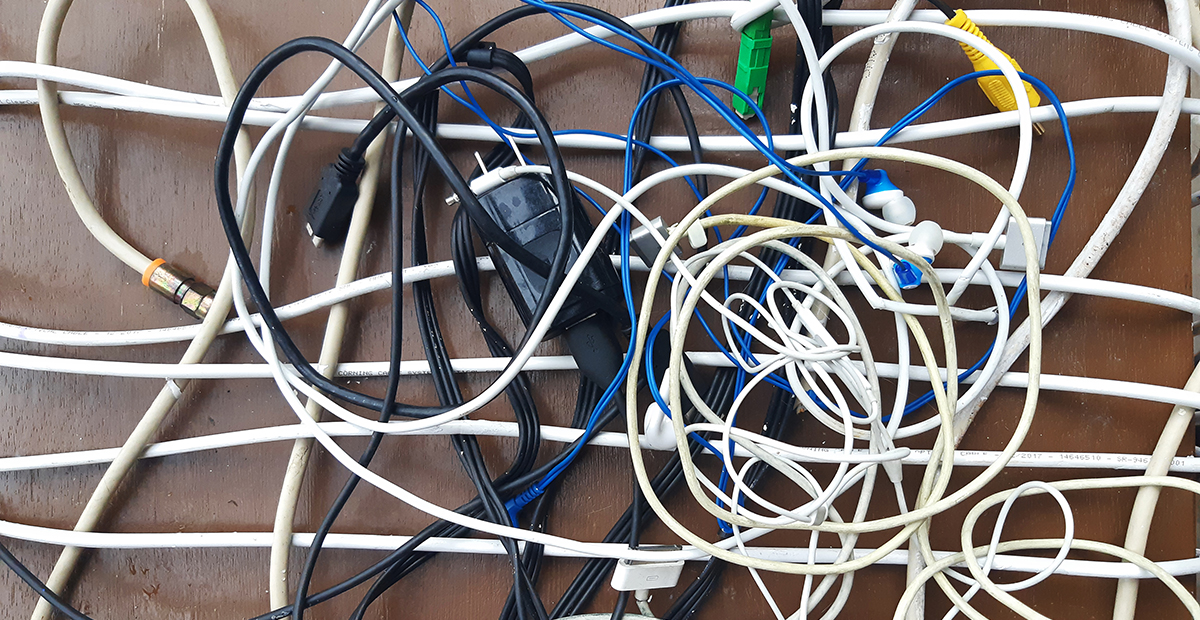 Presented by OBORO as part of the HTMlles Festival 
With Sophia Borowska, Kelly Thompson, Alice Jarry
Workshop + discussion
Friday, November 21, from 11am to 2pm
Online via zoom
Registration here before November 19: bit.ly/34vXutW 
Do you have drawers full of broken electronics and mis-matched cords?
In this online video workshop, we will work with e-waste cables to make a collective artwork, addressing the materials and hyper-consumption that define our current relationship to technology.
Workshop participants will learn simple looping and knotting techniques with leftover cables and cords to create a piece of netting. Then, using online tools, we will connect photos of the pieces to form a greater network out of individual nodes. The pieces will be virtually knotted together and displayed as an activist demonstration. Working together, apart, to weave a net, we make visible our technologically networked society.
This workshop will be held on Zoom. Presentations by Alice Jarry, Kelly Thompson, and Sophia Borowska will introduce contemporary upcycling art practices and the longstanding ties between waste, textile production and activism.
Materials and registration:
Materials provided. 25 kits will be available for pick-up at OBORO's New Media Lab (4001 Berri street, 2nd floor) from Nov 17 to 20 (10am to 4pm). We also encourage you to collect your own e-waste cables (chargers, earbuds, audio cords, phone wires, etc.) to supplement the materials provided.
Free Workshop. Registration limited to 25 participants.
Register via Eventbrite by November 19, 2020.
We would like to thank our sponsors, Ebox, Concordia University's Centre for Creative Reuse, Electro-Shop, and individual donors for their donation of e-waste materials.
Register by November 19 here: bit.ly/34vXutW 
---