Studio XX closed for renovations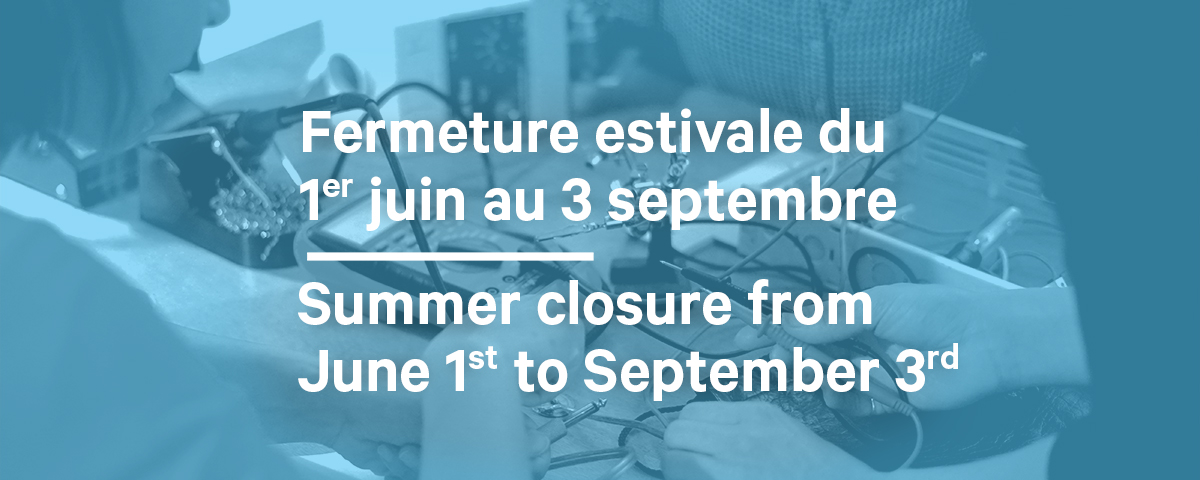 Studio XX will close this summer from June 1st to September 3rd! This extended closure will enable us to carry out extensive renovations to provide better working conditions for our artists, members and employees. On the program: improving the sound quality and lighting of our main space; construction of a multifunctional room that will be used, among other things, as a studio for artists in residence; and setting up an equipment room that will make our equipment and tools more accessible.
During renovations, the center will not be open to the public and equipment loans will be on hold. Thank you for your understanding and see you in September!
---