In the name of the Moon, I won't forgive it | Ahreum Lee [workshop]
Participants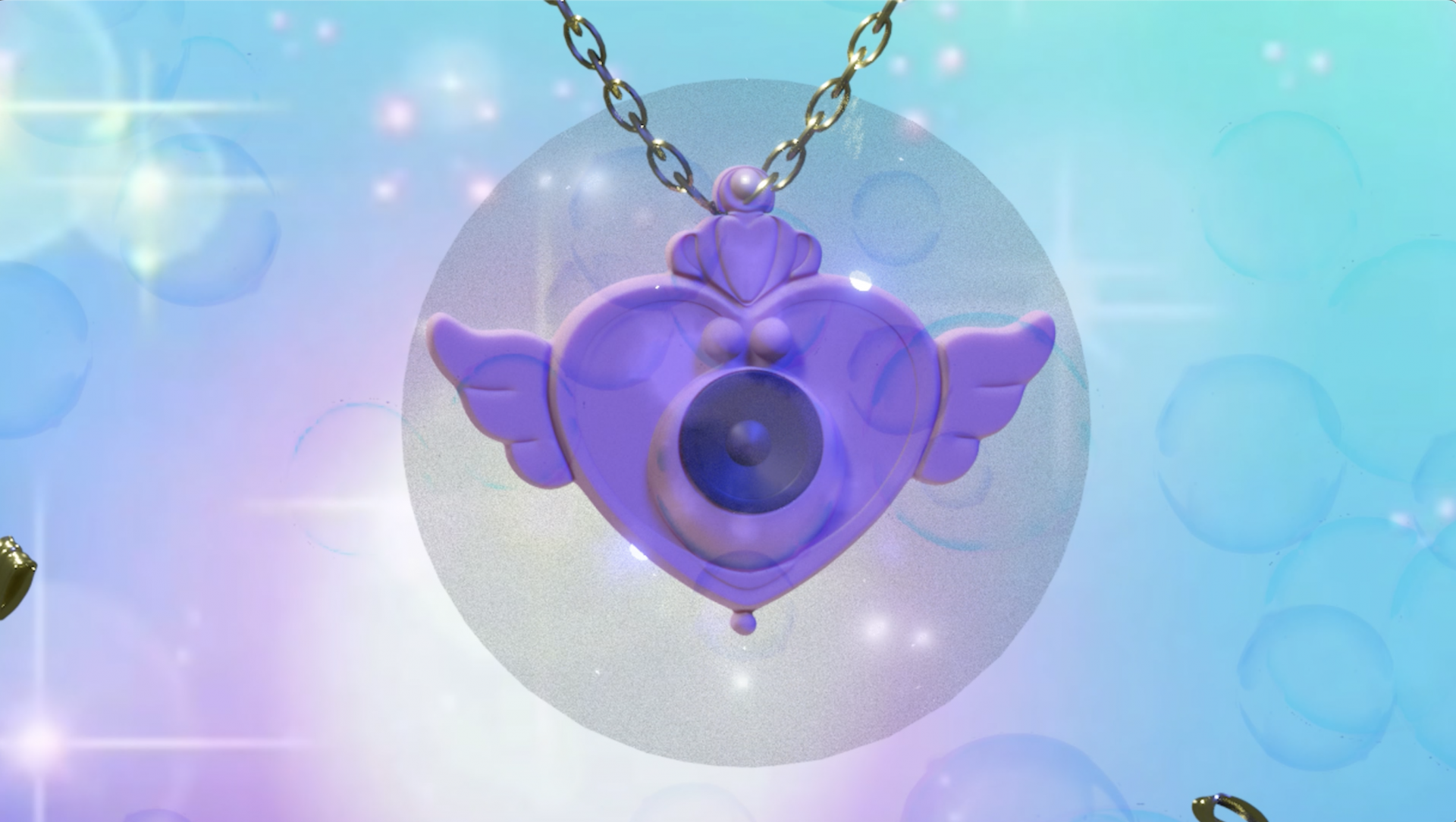 In the name of the Moon, I won't forgive it
Saturday, April 22nd 2023 at 1:00pm
Free workshop
At Ada X | Register here
In this workshop, participants will design a simple wearable accessory that is made by them, for them. The artist Ahreum Lee will share the samples of the accessories and workshop guides they created during their residency, as well as share the research they conducted. Then, participants will use tiny micro-IC chips, micro speakers, small buttons, conductible fabrics, and reusable materials to make their accessory. It will be able to store and play the sound that participants want to emit during uncomfortable and unexpected situations.
Free workshop with limited space! Register by April 20th here. Any questions? Contact us at info@ada-x.org
***
A sound that fights for you
By Chloë Lalonde
"Caring for myself is not self-indulgence, it is self-preservation, and that is an act of political warfare." – Audre Lorde, A Burst of Light, 1988.
"You know what is worse than being rude and damaging things that aren't yours? People who think nothing of other people's feelings." – Sailor Moon, Punishment Awaits: the House of Fortune Is The Monster Mansion, 1992.
Usagi Tsukino wakes up late, rushes off to school and saves a cat from a group of young boys who have stuck bandages on its head, covering a magical crescent moon. The cat, Luna, later goes to find Usagi, entrusting her with a powerful crest and her first mission as Sailor Moon. Usagi is told by her peers that she needs to learn self-control, and by transforming into Sailor Moon, she is adorned in jewellery that is not only beautiful, but that serves to protect her.
Microaggressions are often perpetrated by people who do not have bad intentions and genuinely do not know that their actions and words are harmful, but an accumulation of microaggressions can be emotionally and physically exhausting. Left unaddressed, microaggressions can lead to macroaggressions, harassment, and hate crimes.
Portrayed as someone hypersensitive and overemotional, Sailor Moon has become an icon for hyperfemininity, care and bravery whose qualities turn to her favour when facing such villains. Drawing out on these tropes, Ahreum Lee's workshop, In the name of Moon, I won't forgive it, uses tech to imbue power and energy into accessories, giving them ability to effect change with noise, and the wearer confidence to face the "bad guys."
Seeking tools and techniques for responding to microaggressions and inspired by Sailor Moon, Lee's artistic research draws from two core texts, Microintervention Strategies: What You Can Do to Disarm and Dismantle Individual and Systemic Racism and Bias by Derald Wing Sue (2020), and Overcoming Everyday Racism: Building Resilience and Wellbeing in the Face of Discrimination and Microaggressions by Susan Collins (2019). In the name of Moon, I won't forgive it developed in response to this research. By placing emphasis on the targets, allies and bystanders of microaggressions, Lee's work fosters community building and problem solving through co-creation and speculative design, channelling care and self-preservation through merging adornment and technology. The act of collectively designing accessories creates discussion, allowing participants to exchange their experiences and dissolve mechanisms of daily microaggressions.
Following the guidelines designed by the artist that outline situations and solutions, participants design objects that store sounds activated by certain gestures and actions. These can include a sound that you own, a sound that you deliver, or a sound that fights for you — whether laughter, swearing, spell or song.
Bio
Chloë Lalonde, based in Tiohtià:ke / Mooniyang / Montreal, is an MFA candidate in Art & Science at the University of Applied Arts in Vienna. As a multidisciplinary artist and cultural worker, their interest in sustainability, mediums, and matter ground their practice-based research.
---