Introduction to 360 video for artists
Participants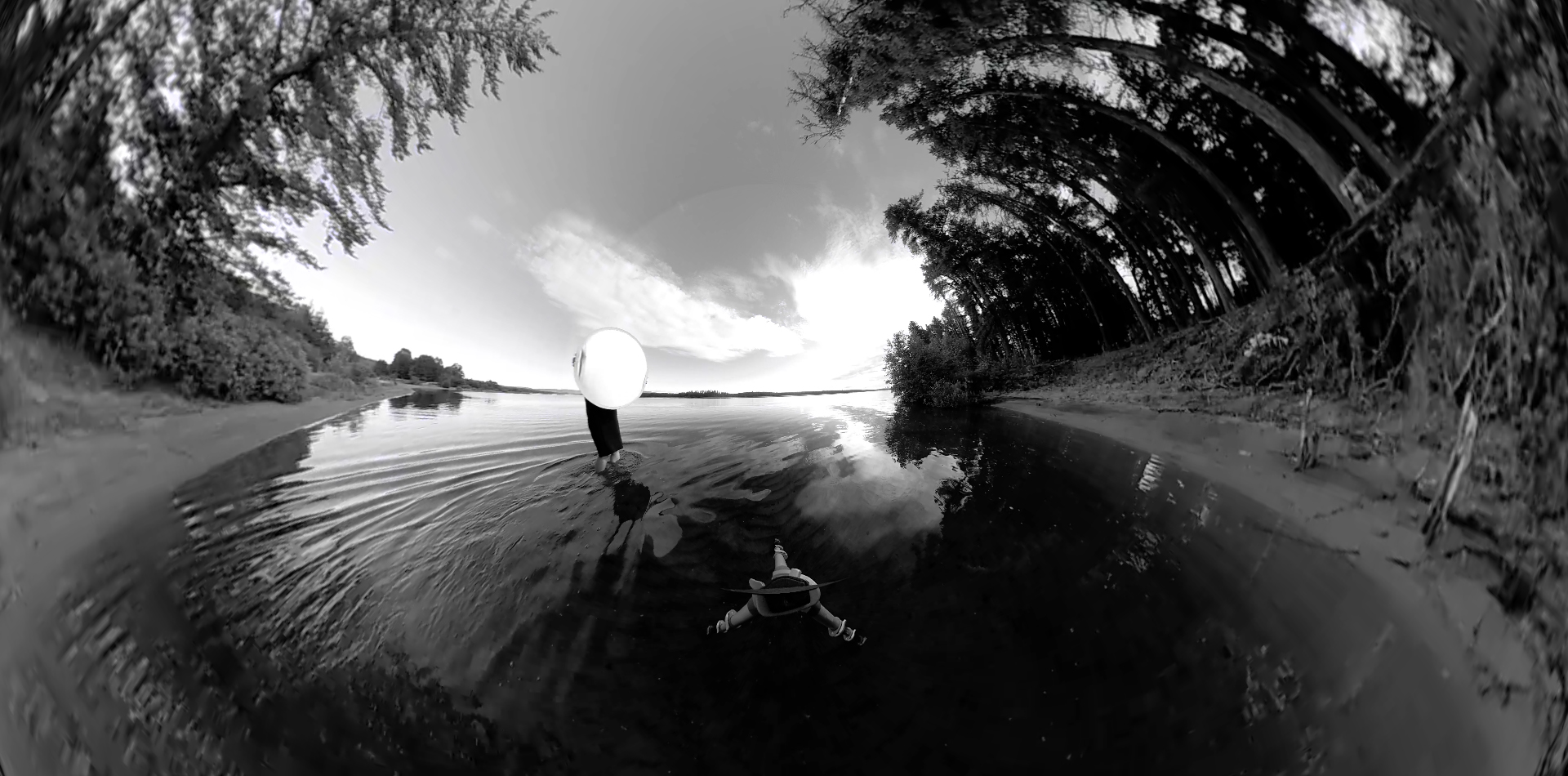 With Olivia McGilchrist
Saturday November 26th and Sunday November 27th, 2022
9am-5pm (15h total)
135$ (tax included) *see conditions below
Workshop given by a bilingual instructor
To register, contact ateliers@ada-x.org before November 20th 2022. Your registration will be confirmed once payment is made.
*** This workshop could be adapted to an online format to address changing health measures ***
This workshop will introduce participants to a creative and critical process in four learning stages:
Attend a presentation on 360 video production, discuss what can it bring to your artistic practice
Create 360 video sequences in the studio and / or outside, and learn 360 video editing techniques with Adobe Premiere to create a final version of your video
Explore how to use 360 video for video projection in an arts installation context
Design a 360 video storyboard for Virtual Reality (VR)
This workshop will highlight how artists can work with 360 video production within their current practice. As creators, we will discover how filming and editing in 360 proposes a new audio-visual perspective, as well as new technical challenges and limitations. Since 360 video is often created for VR, participants will have access to VR headsets to view the work they create, and experience existing VR projects of interest.
Participants will:
Discover a variety of creative projects in 360 video and 3d created for VR, which engage a broad range of topics and themes
Explore a new project or integrate 360 video to an existing project
Develop a new workflow that complements your existing vision and creative approach
Collaborate with other participants (optional), invite guests to showcase your project at the end of the workshop
Prerequisites
Have notions in filming and editing
Be a professional artist, creator or cultural worker  **(see conditions)
Commit to being present for all classes
Reservation / Payment
Reservations can be done by email at ateliers@ada-x.org. Full payment must be made for the registration to be valid. Payment Options : Zeffy, check or cash. Registration to a workshop is not transferable.
Cancellation / Refunds
Ada X does not refund registration fees except in the case of illness or of absolute necessity. In such cases, registration fees are transferable to another workshop or service offered by the centre.
Workshop Cancellation
Ada X reserves the right to cancel workshops at any time and without advance notice. In such cases, registration fees are fully refunded.
* Some conditions apply
For any questions or clarifications, please contact us: ateliers@ada-x.org
---