Introduction to Virtual Reality with Casa Rara
Participants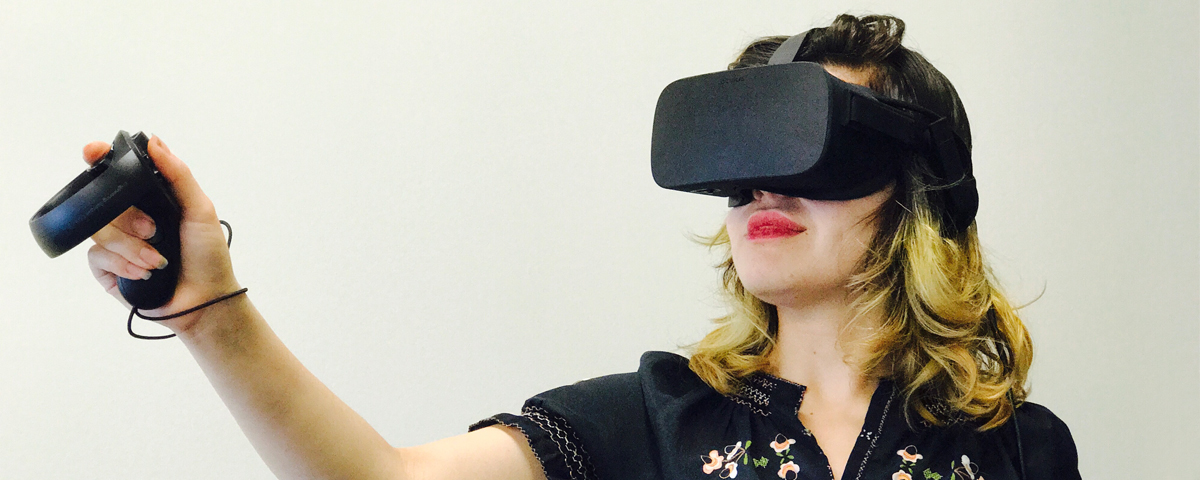 Instructors: Tali Goldstein, Ruben Farrus, Charlene Boutin, Eliott Le Calvé
Tuesday 24 oct, 31 oct. and 7 nov. 2017 from 6pm until 9pm – Saturday 28 oct. 4 nov. and 11  nov. 1pm-5pm.
Deadline for registration : 17 oct.
3 weeks (20 hours)
$135 (tax included)
Virtual reality is a new audiovisual medium with a huge amount of creative potential. In VR, artists find themselves immersed inside their work and they are not limited by spatial constraints: the whole 3D space is their canvas. However, there is a gentle learning curve for the artist that wants to learn to create inside virtual reality. In this workshop artists will familiarize themselves with VR and master the use Quill, one of the leading VR creative tools.
Quill by Oculus is a VR illustration tool built to empower artists and creators. Quill allows users to paint in virtual reality on an infinitely scalable canvas -with rich color tools and different brushes. Quill is designed to be expressive, precise and to let the artist's "hand" come through clearly – whether that's a watercolor style, pencil style, oil painting style or other. Quill is made to be intuitive so creators without technical training can easily start making beautiful work in VR.
One final project will be delivered at the end of the workshop by each pair/trio.
Practical Information
This course will be taught in English by bilingual teachers.
This course is for beginner / intermediate students (minimum 6 participants).
Studio XX warmly thank Emploi Quebec for its generous support of these invaluable workshops.

---