LES COURANTS | L'état des matières II | Katherine Melançon
Participants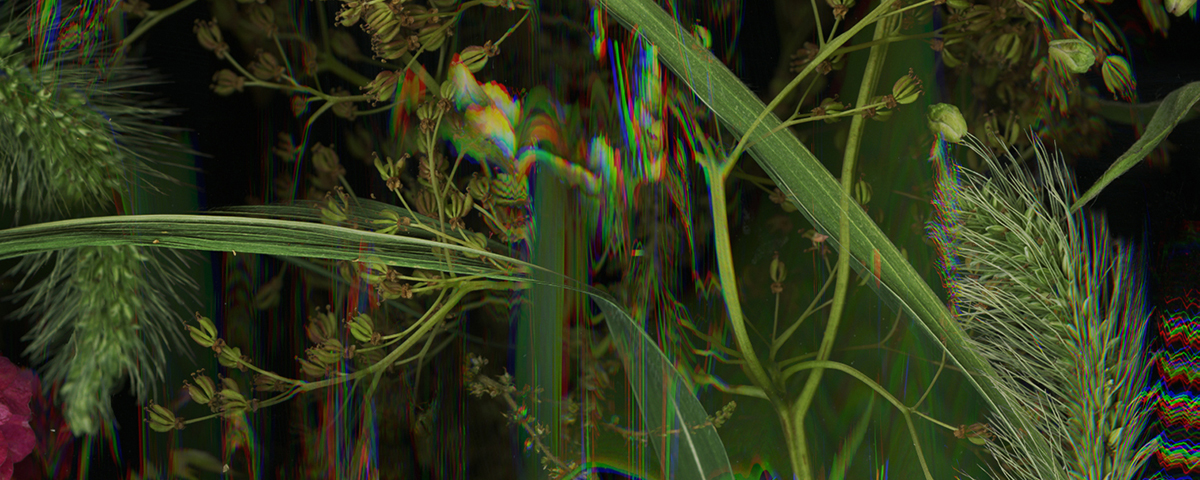 Exhibition from November 9, 2019 to January 5, 2020
At Maison Pierre-Chartrand 8000 Boulevard Gouin E, Rivière-des-Prairies, Montréal
Free entrance – Saturday 10am to 5pm, Sunday 12pm to 5pm
Katherine Melançon's photographic and installation practice focuses on the representation of flora. Through various simple manipulations, welcoming accidents generated by the machine, algorithms, nature, weather and chemical principles, she questions the limits of matter, creating works between abstraction and figuration, micro and macro, nature and technology.
This exhibition forms part of Les courants, an introductory digital art program for young people and families in Rivière-des-Prairies. READ MORE
This project was carried out in collaboration with the Maison de la Culture de Rivière-des-Prairies with the support of the Ministère de la Culture et des Communications and the City of Montréal as part of the Agreement on the Cultural Development of Montréal.
Image: L'état des matières, Katherine Melançon, 2019 (detail)
---