Les rendez-vous des Tannants
Participants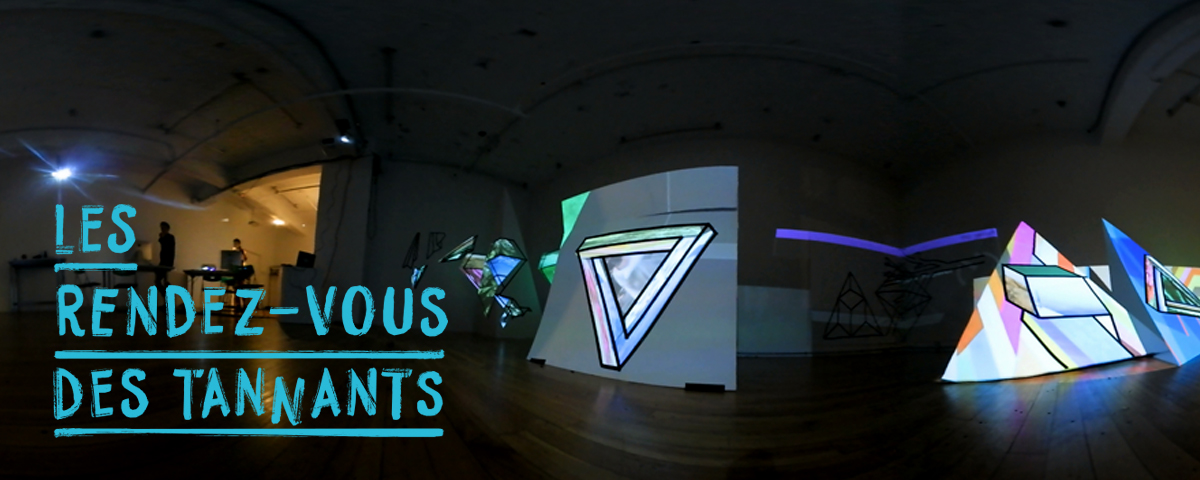 Studio XX is happy take part in the RENDEZ-VOUS DES TANNANTS, a festival for the youth aged 4 to 11 and their families, organized by the Société de développement culturel de Terrebonne.

Rendez-vous des Tannants are 3 days of shows, workshops, exhibitions, memories and magic for 4 to 11 year olds and their families. Various places in Old Terrebonne will welcome these young mischievous people and allow them to get in touch with the young public arts.

Studio XX, alongside the organizations Art Partage and Perte de Signal, will run workshops in the Espace numérique Moulin  Neuf and the Salon de la Création. This will be a space of creation and exploration for children. Various free activities will allow them to get more familiar with culture.
Details:
3D DIVERSION
November 25 and 26: 10 am, 11 am, 1 pm and 2 pm
With Raphaël Demers from Fab Lab du PEC, in collaboration with the Studio XX, young people will print on canvas the drawings they created with 3D modeling software. They will be able to leave with their framed work.
To reserve a spot, call the box office at 450 492-4777!
VIDEO MODELING
November 25 and 26 – Ongoing
With Tom Watson and Andrée-Anne Roussel, in collaboration with Studio XX, young people will sculpt the space using light and video projections on different surfaces and shapes. This will be an evolutive and participatory work including the public.

PAPER TALES
November 25 and 26: 10 am, 11 am, 1 pm and 2 pm
With Alexandre Quessy,  in collaboration with Perte de Signal, young people will experiment with stop-motion animation using an intuitive software. They will create miniatures out of personal stories and imagine a unique tale! To reserve a spot, call the box office at 450 492-4777!

VIBROBOTS
November 25 and 26: 11 am and 2 pm
With Stéphanie Lagueux and Jonathan L'Ecuyer, the children will create a small robot using an electric toothbrush and recycled materials. They will have a chance to try it out on the dance floor!
To reserve a spot, call the box office at 450 492-4777!

FIREFLY FISHING
November 25 and 26 – Ongoing
Children will explore the poetic and playful potential of garden lamps by hacking them using  recycled elements. The creations will light up an interactive installation presented in Terrebonne in the spring 2018. With Stéphanie Lagueux and Jonathan L'Ecuyer, and the support of the City of Terrebonne.


Location: Salle des Combles – 950, Île-des-Moulins, Terrebonne, 450 492-4777
FREE! •  All ages
http://tannants.ca/les-rendez-vous/
---