"Listen up!" Public speaking workshop for self-identified women artists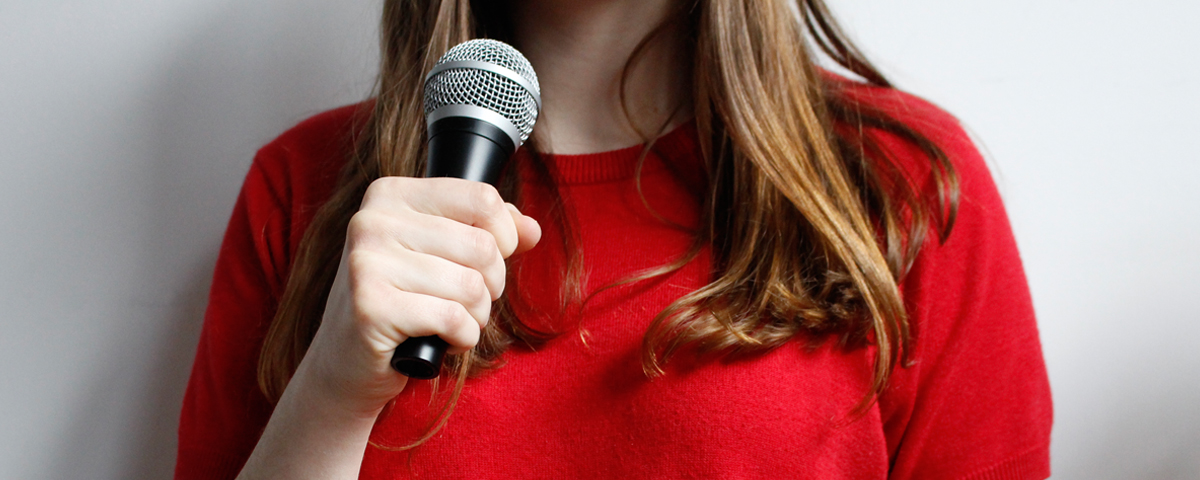 Presented by Studio XX and OBORO
Facilitated by Studio XX team
Thursday, June 16, 2016 from 6pm to 9pm
@ STUDIO XX – 4001, Berri – Space 201
! Free admission !
Required reservation : ateliers@studioxx.org
This workshop seeks to provide self-identified women artists with the tools to be better able to present their work in public with clarity, confidence, and strength.
Topics include 
Feminist theories about body language and gender
The relevance of creating and stimulating confidence
Gender and the assertion of space in performance and oral presentations
Social Confidence
The key points of an Artist Talk
Practical presentation techniques (content and body language)
Public speaking exercises
Participant's presentations (2 minutes per person)
Why this Workshop?
Over the past two decades of working in the media art scene in Montreal, we have repeatedly observed that many women artists present their work with hesitation and doubt, despite the strength and quality of their work. This workshop came out of a need to design a platform to offer basic knowledge to women on giving confident artist talks or how to speak more confidently about themselves and their work in informal conversations. The workshop is based on feminist methodologies and theories that aim to end social inequalities linked to gender. It is also informed by the desire to build safe learning and feedback spaces where women artists can learn how to claim space in local and international venues. Though this workshop can't cover all aspects of public speaking, it will provide a good base on which to build a solid presentation. Participants will receive handouts and resources for further learning.
Workshop Framework
The workshop is divided in two parts. The first will focus on the content and structure of an artist talk, as well as body language techniques and the politics of public speaking. The second part will consist of two group exercises. The first will be speaking in small groups and the second, will involve speaking in front of whole group.
Requirements
All participants need to prepare a two-minutes presentation about their work or a topic of their interest. Each participant will be allotted strictly two minutes to present her work in a one-to-one exercise and in front of the whole group. Please come prepared and remember that this is a safe environment and the basic ground rule is providing and receive positive feedback.
8 participants maximum
Activity offered in English / Bilingual question period
---