National AccessAbility week | Living with Ataxia
Participants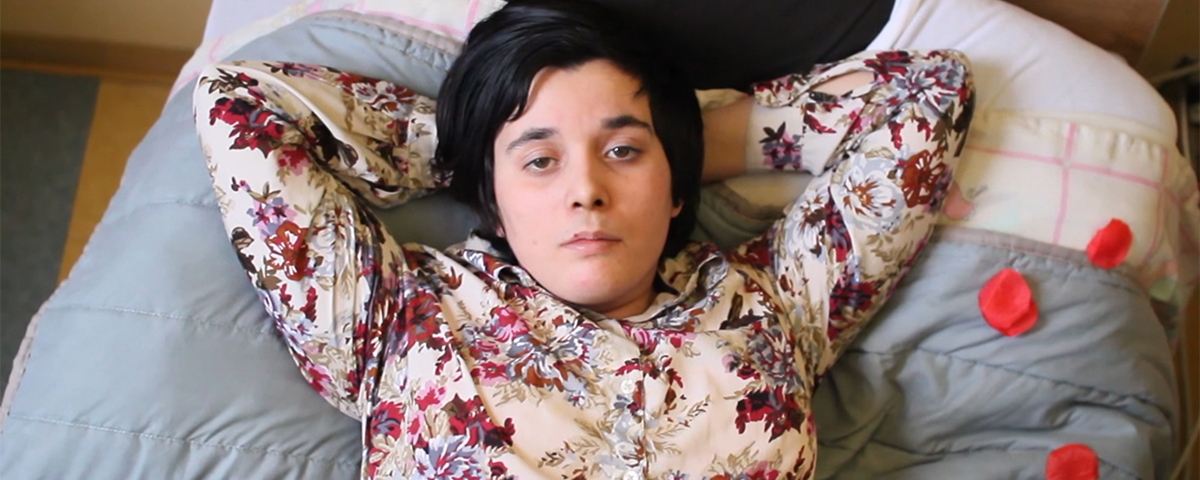 Presented in collaboration with the DisAbled Women's Network of Canada as part of National AccessAbility week.
From June 2nd, 7 pm, to 4th, 7 pm, 2020
Based on an original idea by Magdalena Guzman and coordinated by Annie Maheux, Vivre avec Ataxie (Living with Ataxia) deals with the fundamental intersections between desire and disability, through video and Virtual Reality research.
Magdalena Guzman is a 27-year-old Montreal-based actress with cerebellar ataxia who wants to live fully, love, and be loved. A few years ago, she launched a documentary project to talk about her daily life, before befriending Annie Maheux, performer and visual artist, who joined her to coordinate the resources and people needed to bring her vision to life. Ataxia means chaos or disorder in Greek, echoing Magdalena's punk side which is not limited by the walls of a CHSLD and rules of propriety to live out her desires. A gourmand, she likes to eat, to touch, to charm, to meet others. In 2011, she wrote in an online journal :
"Living with ataxia,
it's not like with a friend
Loss of balance makes you sweat
Tremors are a pain in the ass
But as long as I don't make an enemy of it
I can smile in life."
First planned as a video installation at GHAM & DAFE gallery last March, the project has been adapted to a virtual 3D format in response to the pandemic context. This iteration, presented by Studio XX, includes the video work embedded in the virtual gallery space.
Collaborators :
Camera: Jeremi De Pue
Editing: Monika Kostrzewa
Music composition and background sound: Guillaume Marteau
Composition and mixing: Neil Gillis
Programming and 3D modeling: Francis Touchette
Carpentry: Gabriel Gagnon
2D Animation: Antonio Cerdan
Graphic design: Celia Genevois
For more information: www.vivreavecataxie.com
---