Poetics to Activate the Technology of the Body 1 + 2 | Be Heintzman Hope / Rouzbeh Shadpey
Participants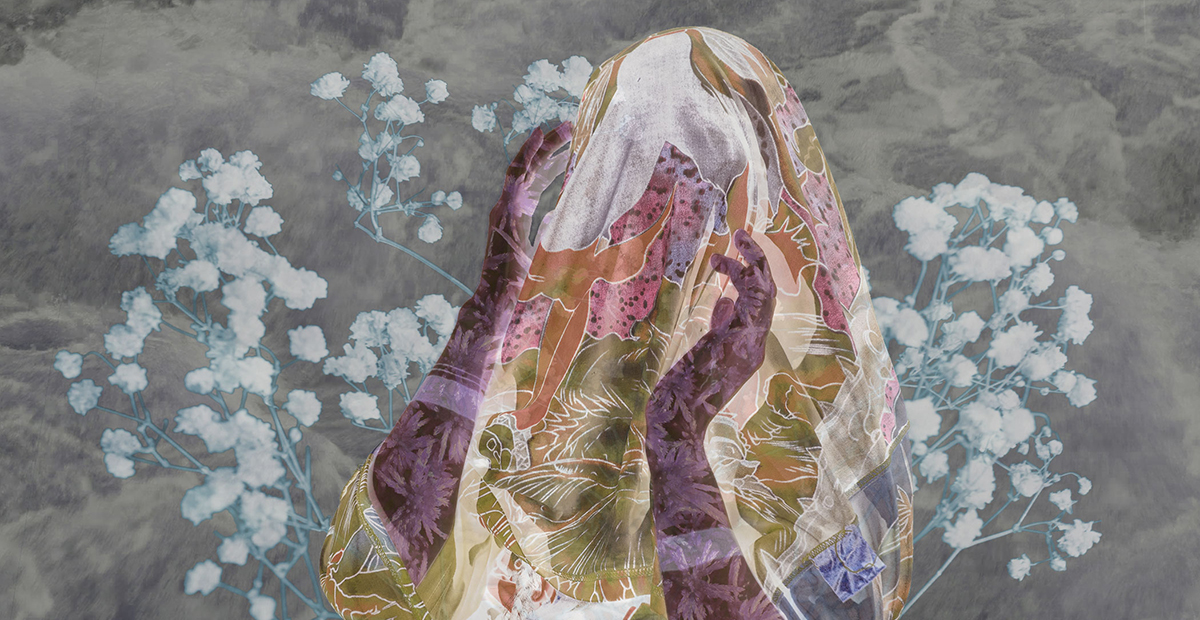 Video screening + discussion
Video work by Be Heintzman Hope + Baco Lepage-Acosta
Moderation and text by Rouzbeh Shadpey
Conversation with Be Heintzman Hope and Rouzbeh Shadpey
Thursday, March 10th 2022
7pm — 8pm
Online | Register via this link
Join us for a presentation of Poetics to Activate the Technology of the Body 1 + 2 followed by a conversation between Be Heintzman Hope and Rouzbeh Shadpey. This event is the third of an online series exploring the place of embodied experience in our hyperconnected lives.
—
"There is a radical playfulness at stake in creating a workout video so full of care as the one Be Heintzman Hope and Baco offer us in Poetics to Activate the Technology of the Body 1 + 2. There are no instructions in this space, only sincere invitations:
to imagine
(breathe in)
exaggerate
(breathe out)
like a tide.
Be and Baco trace a cosmotechnics (1) of the body outside the machinations of Western digital technoglobality: Here organs are oceans, spines are landscapes, and reason is the wisdom of ancestors reminding you of a time you felt loved this week. Deploying a collage of performance, sound, and image, Poetics, which lasts 7 symbolic minutes, sets out to soothe and center, generously holding space for its viewer to follow it (or not) through a meditation of breath and movement. This is a labor of love between two artists whose love labors to activate our somatic technologies – those habits of slow practice we cultivate through the careful work of our training. Alluvial ritual landscapes shift against each other as Be's body – shrunken to minute organismic size and crittering to the sick sound of a grudging Tirzah-esque beat – punctuates time with rhythmic interruption. A high octane voice delivers breathing suggestions. A caterpillar vibes.
Be's movement practice, originating from a decade of research into the sinews which link body and breath, movement and voice, suffuses Poetics and undergirds its poethics. (2) Their mixed Chinese heritage as well as their artistic and extra-artistic engagements with Qigong, Chinese medicine, somatics, and bodywork within a Western landscape of cultural capitalist appropriation situate the positionality from which the themes of Poetics are engaged. This is a space of struggle, where the knowledge-praxis of alternate cosmotechnics of the body and its healing are constantly co-opted and fetishized by whiteness. Be recognizes and does not shy away from these conflictual tensions. Instead, they lean in. Poetics shines in its humorous self-awareness, garbing itself in the aesthetic tropes of white artwashing, wearing them as armour: new-age white ecofeminism, Y2K post-internet sad boy multimedia art, and so on. Like a tide, Poetics ebbs and flows and like a tide it is never lost: compassed by the generosity of its offering, the genuine care of its wash." — Rouzbeh Shadpey
Be Heintzman Hope is a facilitator of music, dance and embodiment ritual.
Baco Lepage-Acosta is a trans/non-binary multidisciplinary homebody that occasionally comes out to play.
Rouzbeh Shadpey is an artist, musician, and writer.
They are all based in Tio'tia:ke/Mooniyang, colonially known as Montréal.
———
(1) Yuk Hui, The Question Concerning Technology in China : Un essai de cosmotechnie, Urbanomic, 2016.
(2) Denise Ferreira da Silva. " Vers une poéthique féministe noire : The Quest(Ion) of Blackness Toward the End of the World". The Black Scholar 44, no 2 (2014) : 81-97. http://www.jstor.org/stable/10.5816/blackscholar.44.2.0081.
---