The Weed in Your Garden | Anahita Norouzi [residency presentation]
Participants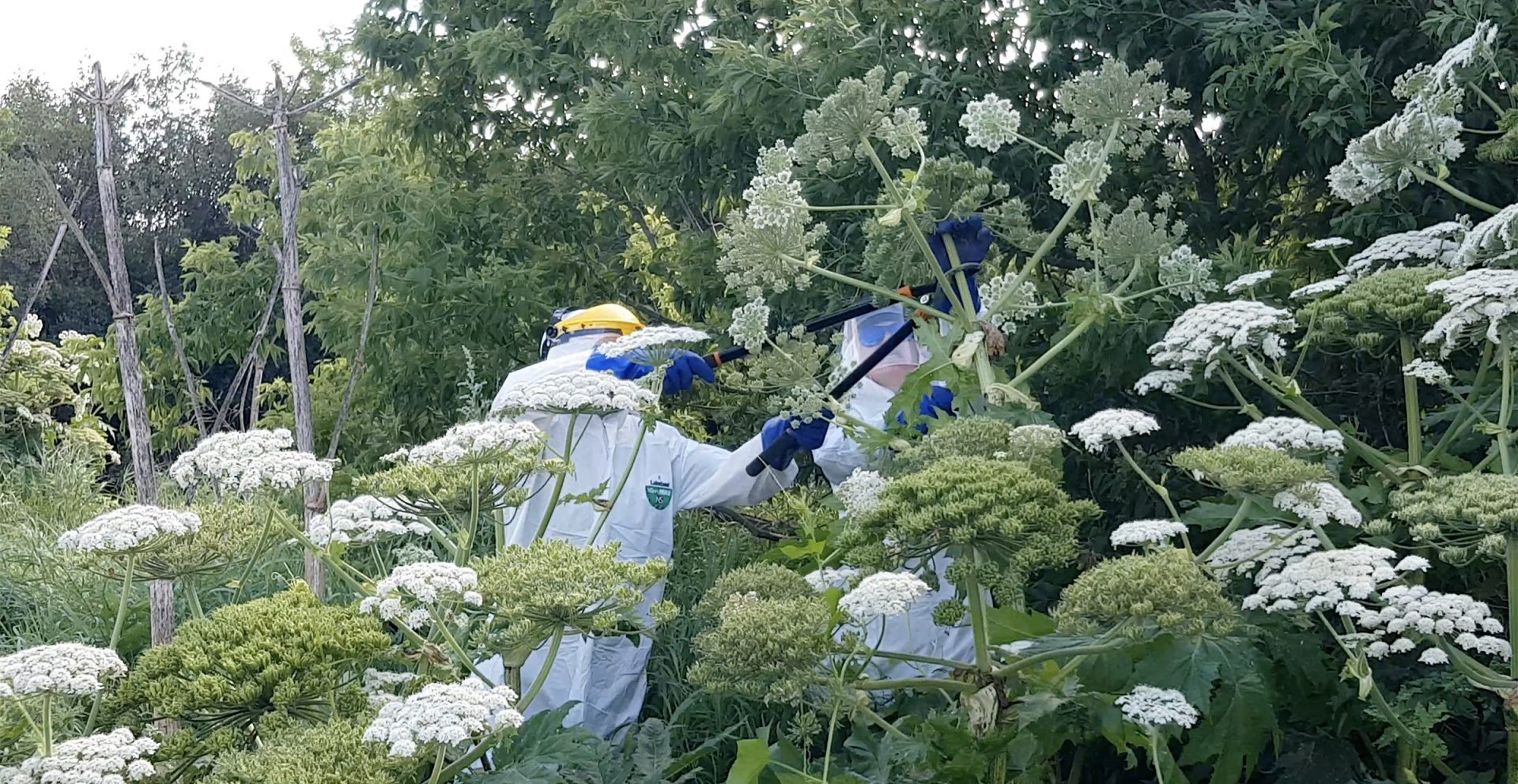 Residency Presentation
Thursday April 28th, 2022
Presentation at 6pm, discussion at 7pm
At Ada X, 4001 Berri, #201
Free | Registration via this link
Golpar is a plant native to the territory known as Iran and is particularly beloved as a distinctive spice used in Persian cuisine. Its literal translation is flower-wing or flower-feather, evoking the petal-like translucence of its mericarps. Here in the West, where the plant was first introduced in the 19th century, it is known as Persian Hogweed or Giant Hogweed, meaning feral pigs' feed. This figurative disparity in the appellation of the plant from one territory to the other denotes a linguistic hostility which became a source of fascination and study for artist Anahita Norouzi, and the premise of her recent body of work. As part of her research and creation process, while in residency at Ada X Norouzi developed an AR mobile application called Alien Blooms. Through the interface of the app, which activates device cameras to allow them to read an encoded matrix, viewers experience the piece as three variations of the plant specimen foregrounded in a surrounding space.
The question of how a plant venerated in her homeland could become known here in Quebec as a gargantuan, toxic, invasive, and unwanted weed, led Norouzi to a yearlong interdisciplinary study of the plant, at once journalistic, botanical, archeological, cultural, and historical. This deep dive into the many facets of how a plant gains meaning in the collective imagination has allowed the artist to draw vivid parallels to geopolitical discourse and the rhetoric around human migration and imperialism, pointing to how structural racism and xenophobia can operate in the most subtle of ways.
Like the looting of cultural artifacts, botanical imperialism is a well-known expression of Orientalism. A plant's displacement can cause genetic mutations. Its integration into a new climate can cause it to behave differently. Some plants were never meant to be displaced. Maybe such plants grow taller and wider, in search of home. Maybe they, unlike inanimate objects, can protest their displacement by growing stronger, growing majestically to become a marker of the injustices their presence invokes. Persian Hogweed here in Quebec tends to thrive in disturbed areas, in highly acidic soil. In this intensely humid environment, it proliferates.
Alien Blooms will be presented at Grantham Foundation for the Arts and the Environment in May 2022, as part of a residency and exhibition based on the artist's extensive research into the Golpar plant.
Text by Mojeanne Behzadi. Mojeanne Behzadi is a Tiohtà:ke/Mooniyang/Montreal-based art historian, curator, and poet. She currently runs Art Speaks, an international contemporary art speaker series, and is curator of research and programming at Artexte.
Anahita Norouzi is a Tiohtà:ke/Mooniyang/Montreal-based multidisciplinary artist, originally from Tehran. Her research explores the notions of displacement, memory, and identity from a psycho-historical perspective.
---