Vidéo Up! Residency : "Away From Keyboard" Exhibition Launch and "Artist Talk"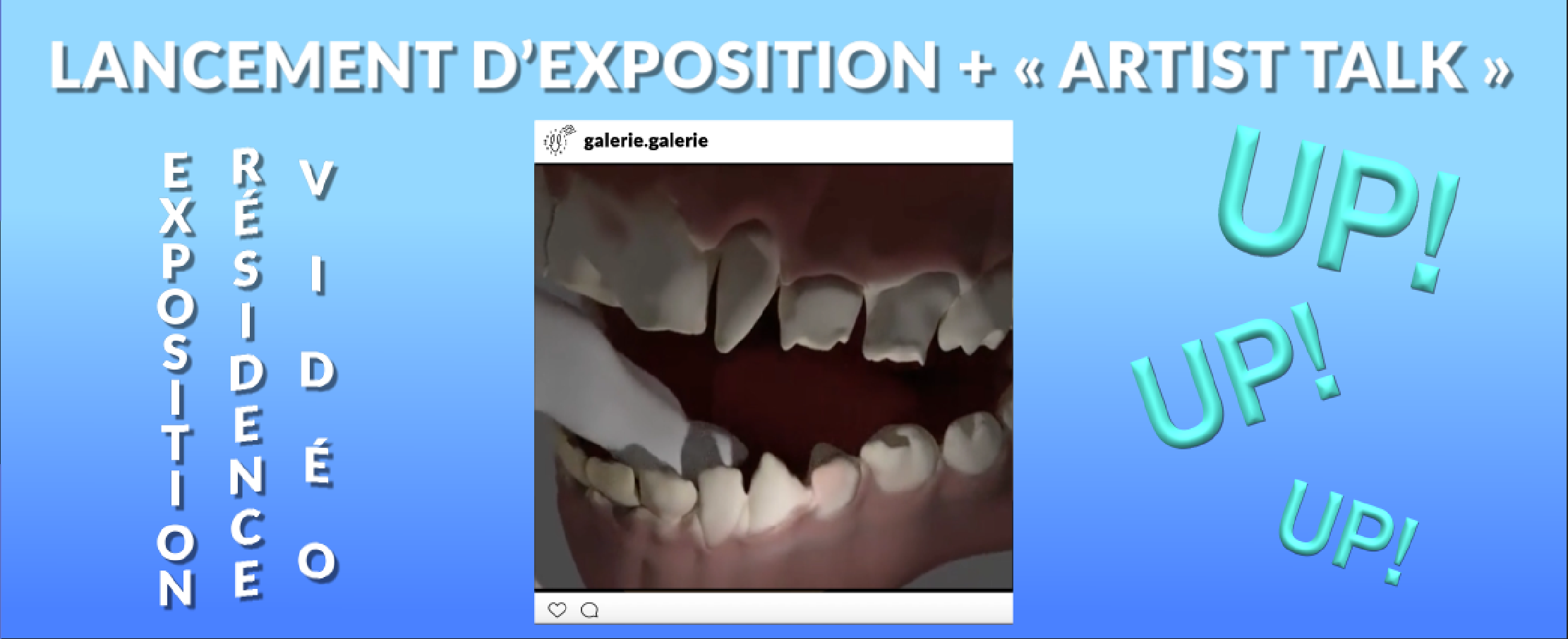 Launch / Artist Talk: November 23, 2017, at Studio XX, from 5 pm to 10 pm.
Online Exhibition: November 23 to December 22, 2017. at www.galeriegalerieweb.com.
Artists: Justine Durand, Jules Deslandes and Nani$ôka Group
From October 23rd to November 12th, Justine Durand, Jules Deslandes and the Nani$ôka Groupe have been posting on Galerie Galerie's Instagram in the context of the residence Vidéo Up! The goal was to experiment with spontaneous video creation in relation to new digital platforms. The result of their research-creations will be presented through three web installations broadcasted on Galerie Galerie's website from November 23 to December 22.
To highlight the end of the residency and the launch of the exhibition, Galerie Galerie will host a 5 to late "artist talk" at Studio XX : the artists and the public will be encouraged to exchange opinions, experiences, and feelings regarding the space that different platforms and social networks occupy in the digital visual contemporary creation (or on any other subject really).
Whether you are simply curious or want to share your ideas, feel free to join us.
OPEN TO ALL.
---