Lancé en 2008, Matricules un projet d'archives en ligne, un registre imagé et documentaire du Studio XX regroupant 3738 documents et médias.
---
Search by:
Participants
1997FBR72111P
October 18, 2021
Titre forgé : Femmes Br@nchées #15 : Invitation to a Wrap-up Party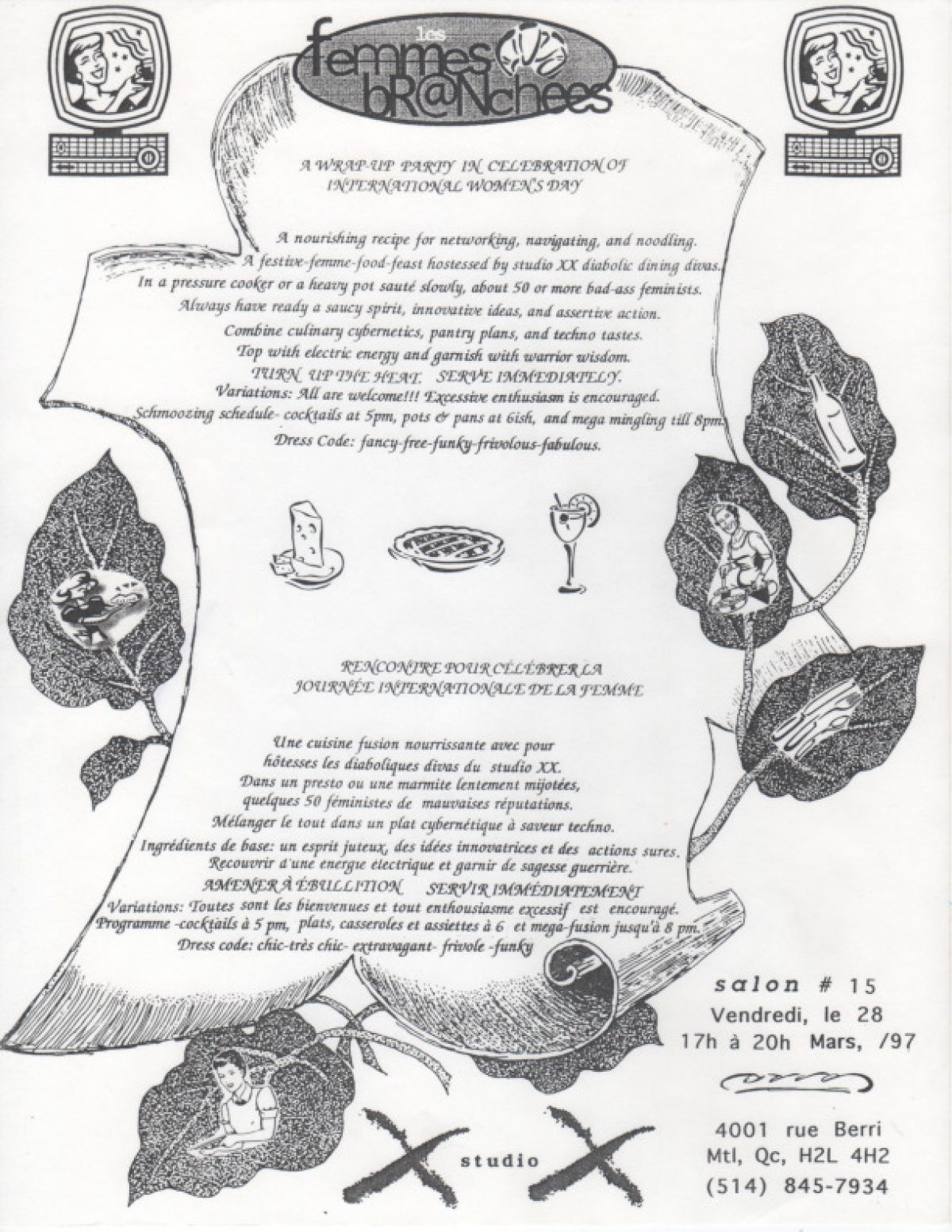 Digitized invitation of a wrap-up party to celebrate International Women's Day on March 28th 1997. The party, organized by Ada X (fka Studio XX), was part of Femmes Br@nchées.
Support: invitation
Medium: electronicfile
Physical Description: PDF of scanned document
Archivist's Note Sarah Foulkes