About
Lancé en 2008, Matricules un projet d'archives en ligne, un registre imagé et documentaire du Studio XX regroupant 3738 documents et médias.
---
Search by:
1998FES72494P
March 17, 2022
Titre forgé : The Link | Maid in Cyberspace - Encore!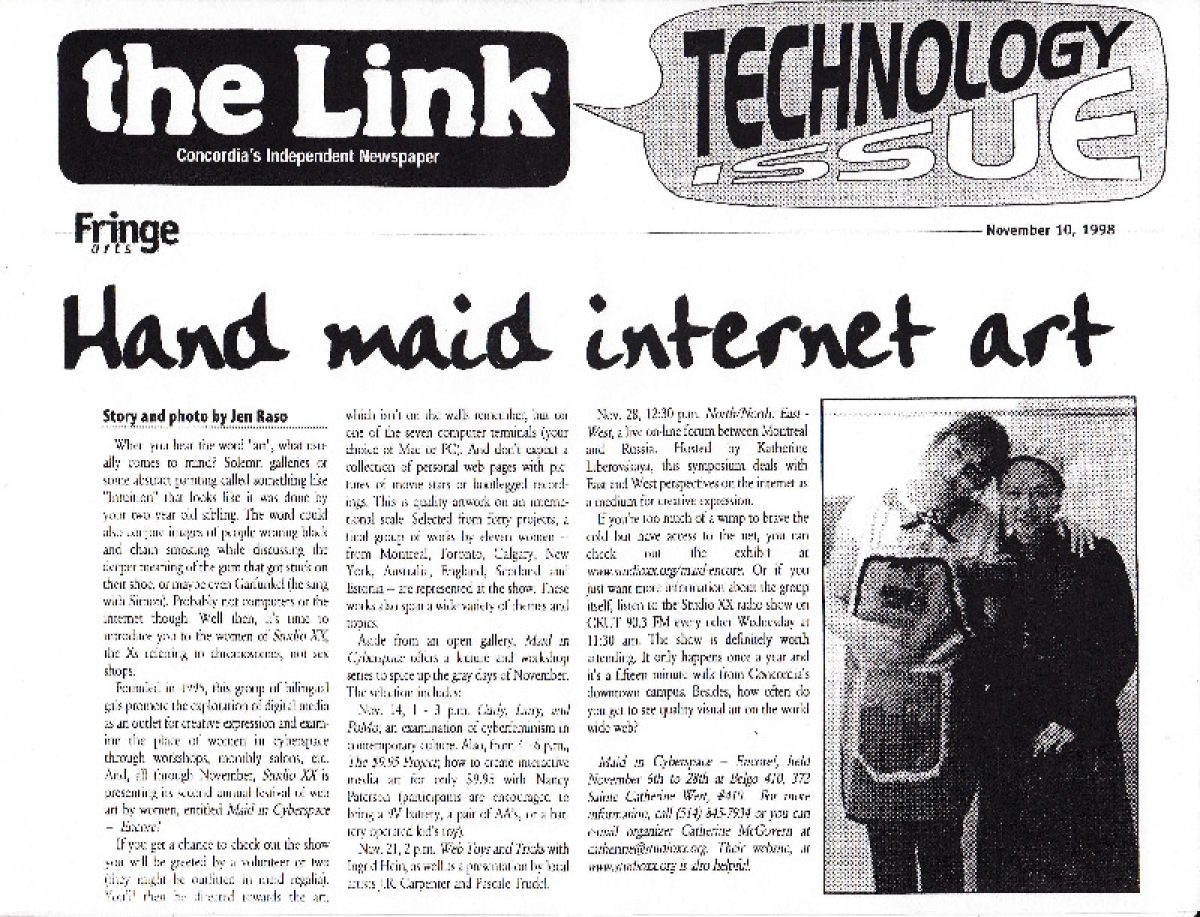 Scanned article written by Jen Raso that appeared in Concordia University's student newspaper The Link on November 10, 1998 under the title "Hand maid internet art" promoting Maid in Cyberspace – Encore!
Support: pdf
Medium: electronicprint