Classification.01 | Mimi Onuoha
Participants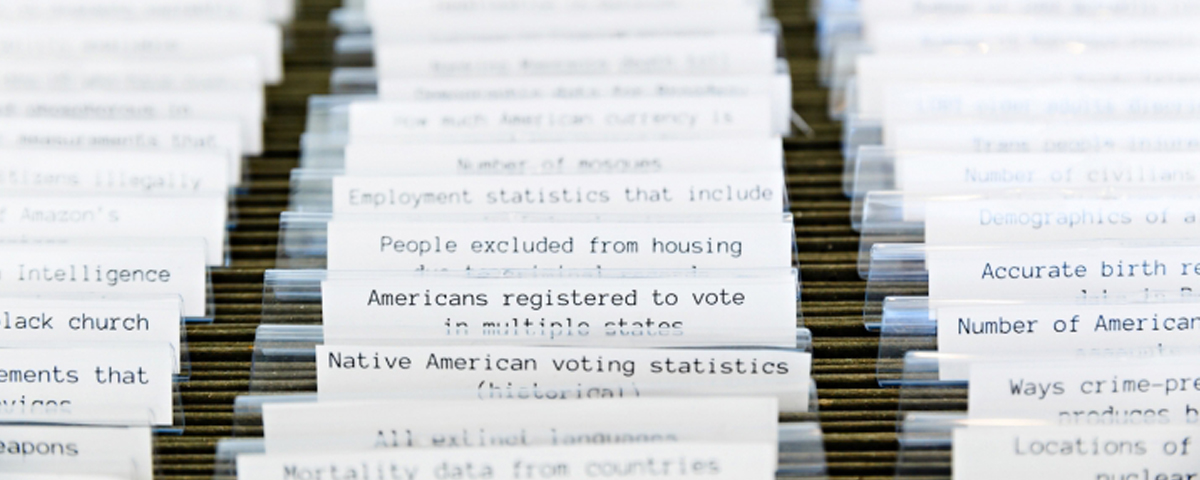 Studio XX is pleased to host Brooklyn-based artist Mimi Onuoha to develop the project entitled Classification.01. As part of our 2017-2018 residency program, Mimi will be working at Studio XX from July 10 to August 18 2017.
Classification.01 is a wall-mounted sculpture that engages with the present reality of data-driven metrification by highlighting the reliance of collection upon the fraught act of classification. The piece consists of two 6-foot-tall wall-mounted metal curly brackets and a camera. The camera detects visitors as they approach the piece; the brackets light up in accordance with groupings of the viewers contained within them.
The production of the piece will be informed by a series of discussions with community members about their relationships with and to collection, surveillance, and uses for predictive algorithms.
---