Artist Residencies Presentation | The XX Files, Mimi Onuoha and Naomi Cook
Participants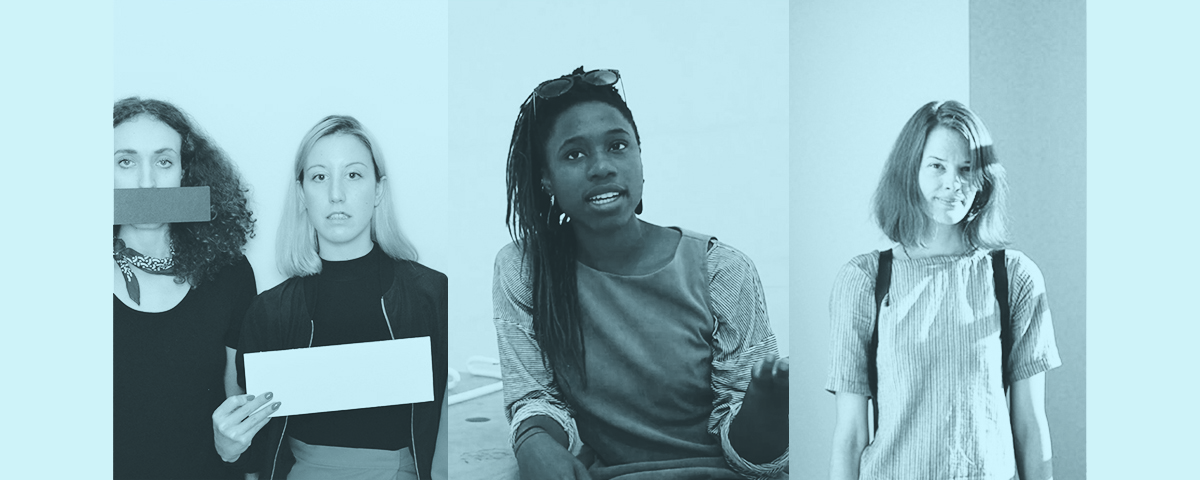 Artists: The XX Files (Julia Dyck and Amanda Harvey), Mimi Onuoha and Naomi Cook
Moderator: Anne-Marie Trépanier
Thursday, March 29th, 2018, from 6PM to 8PM
At Studio XX
Free entrance
Studio XX is proud to present an evening dedicated to our artists-in-residence, The XX files, Mimi Onuoha and Naomi Cook. They developed their individual projects as part of Studio XX's residency program and we invite you to join them in a conversation about the conceptual aspects of their project, some of the technical difficulties and challenges they faced, the outcome of their residency and their future projects.
The XX-Files: exploring feminism & technology through sonic production | Julia Dyck and Amanda Harvey
Artist Residency from May 3rd until June 14th, 2017
The XX Files is a weekly radio show exploring all aspects of our techno-world from the perspective of women-identifying people. In the context of their residencies, the artists created audio documentaries where they explore themes such as identity and memory.
Video Interview with the artists
Classification.01 | Mimi Onuoha
Artist Residency from July 10th to August 18th, 2017
Classification.01 highlights the limitations of data recollection and its classification through the creation of an interactive installation.
Video Interview with the artist
Algorithmic Choreography | Naomi Cook
Artist Residency from September 11th to October 21st, 2017
With Algorithmic Choreography, Naomi Cook uses GPS as a form of choreography to develop new forms of data visualization.
---