Julia Dyck, Belen Arenas and Amanda Harvey (XX-Files): Feminism & Technology Through Sonic Production
Participants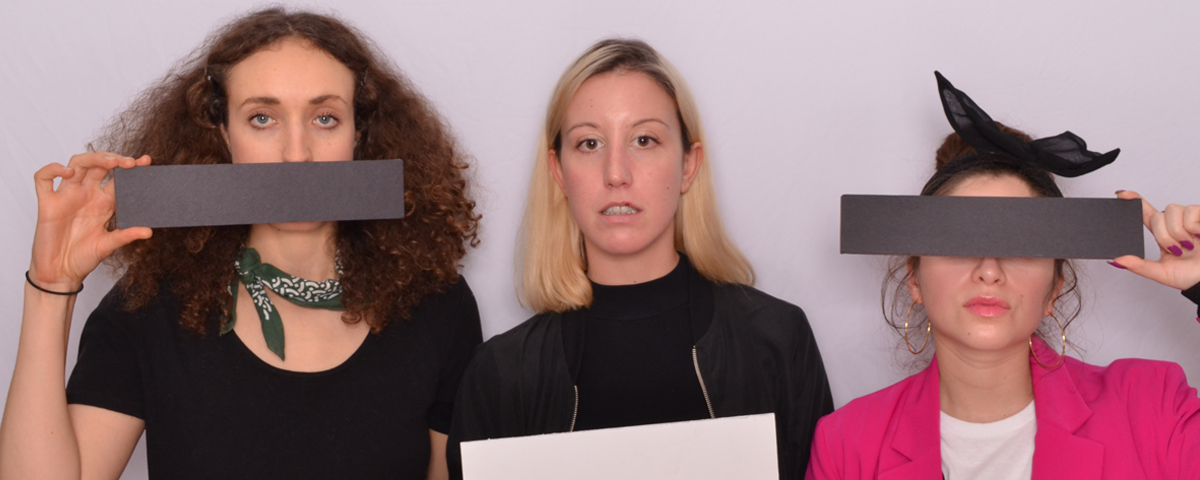 Studio XX is pleased to welcome Julia Dyck, Belen Arenas, Amanda Harvey (XX Files), from May 3rd to June 14th, 2017, as part of the centre 2017-18 residency program. 
The XX Files is a weekly radio show broadcasted on CKUT 90.3FM. For the past 20 years, the rotating lineup of radio hosts has explored technology, art, and society from an intersectional feminist perspective.
The current hosts, Julia Dyck, Belen Arenas, Amanda Harvey, will use the residency at Studio XX to deepen the show's potential for experimentation and disembodied performance by dissecting the themes of identity production, memory creation, and sonic ownership and boundaries. They will produce three audio documentaries including journalism, drama, sound art, original music to be mixed and produced live as an audiovisual performance. Focused mostly on sonic production, the audio will be enough to stand on its own in a radio broadcast, but will be accompanied by an experimental video. The audiovisual experience will act as a live radio broadcast and performance. This ephemeral performance of live mixing and collaging of interviews, original music, media samples, and spoken word will be recorded and broadcast on the XX Files radio show afterward.
---