The XX-Files: Studio XX residency informal presentation
Participants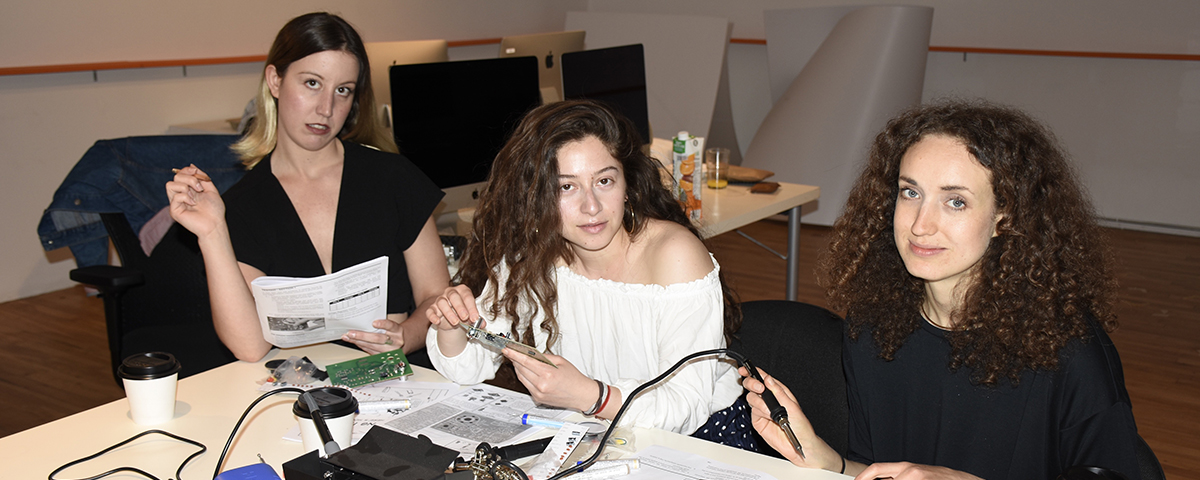 Friday, June 30, 2017 from 7 PM to 10 PM @ Studio XX
Studio XX was pleased to host artists Julia Dyck, Belen Arenas, Amanda Harvey with their project "The XX-Files: exploring feminism & technology through sonic production", from May 3rd to June 14th, 2017, as part of our 2017-18 residency program.
To culminate their Studio XX residency, the XX Files are pleased to invite you to an informal, experimental performance and gathering. The collective will be presenting original pieces of their audio documentaries, exploring the boundaries of sound and image through live mixing.
Please invite your friends and family to hang out, have a drink and experience an innovative work that delves into the sights and sounds of feminisms and technology through space and time.
The XX Files is a weekly radio show broadcast on CKUT 90.3FM. For the past 20 years, the rotating lineup of radio hosts have explored technology, art, and society from an intersectional feminist perspective.
---