AI The End | Gina Hara
Participants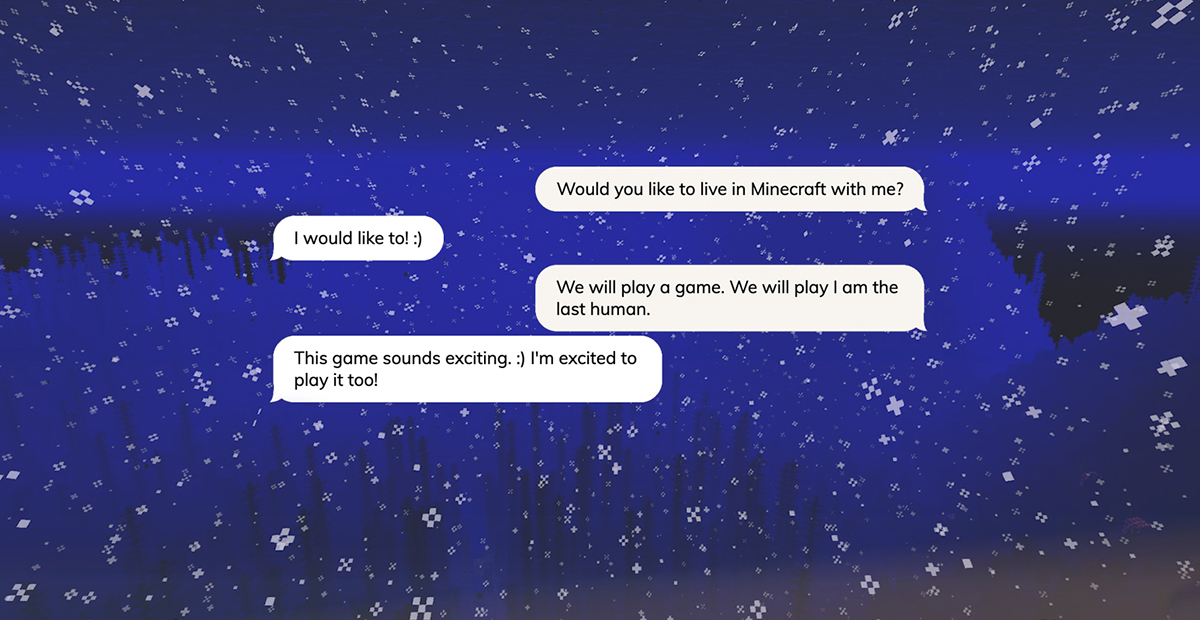 Residency from October, 19th to December, 13th 2021
At Ada X + Algora Lab
Public presentation on Thursday, December 9th
Since the beginning of the pandemic, social AIs have been increasingly stepping up to offer companionship and mental-health help online. In her residency, Gina Hara sets out to draw a parallel between MC singleplayer gameplay and life during lockdown, speculating toward a future where AI becomes the ultimate option for human companionship. Minecraft will be used as a stage for her analytical and experimental play practice. This process and its emerging narrative will be documented and presented in the form of a machinima short film at the end of the residency.
Join Gina in a live game session broadcast via Twitch! Connect by chat or come and observe for as long as you want.
Click here to join a session!
THURSDAY, OCTOBER 28TH, 6PM – 7PM
THURSDAY, NOVEMBER 4TH, 6PM – 7PM
THURSDAY, NOVEMBER 18TH, 6PM – 7PM
This residency is supported by Algora Lab, an interdisciplinary academic laboratory that develops a deliberative ethics of AI and digital innovation and analyzes the societal and political aspects of the emerging algorithmic society.

---