Call for proposals 2022-2023 | Local residencies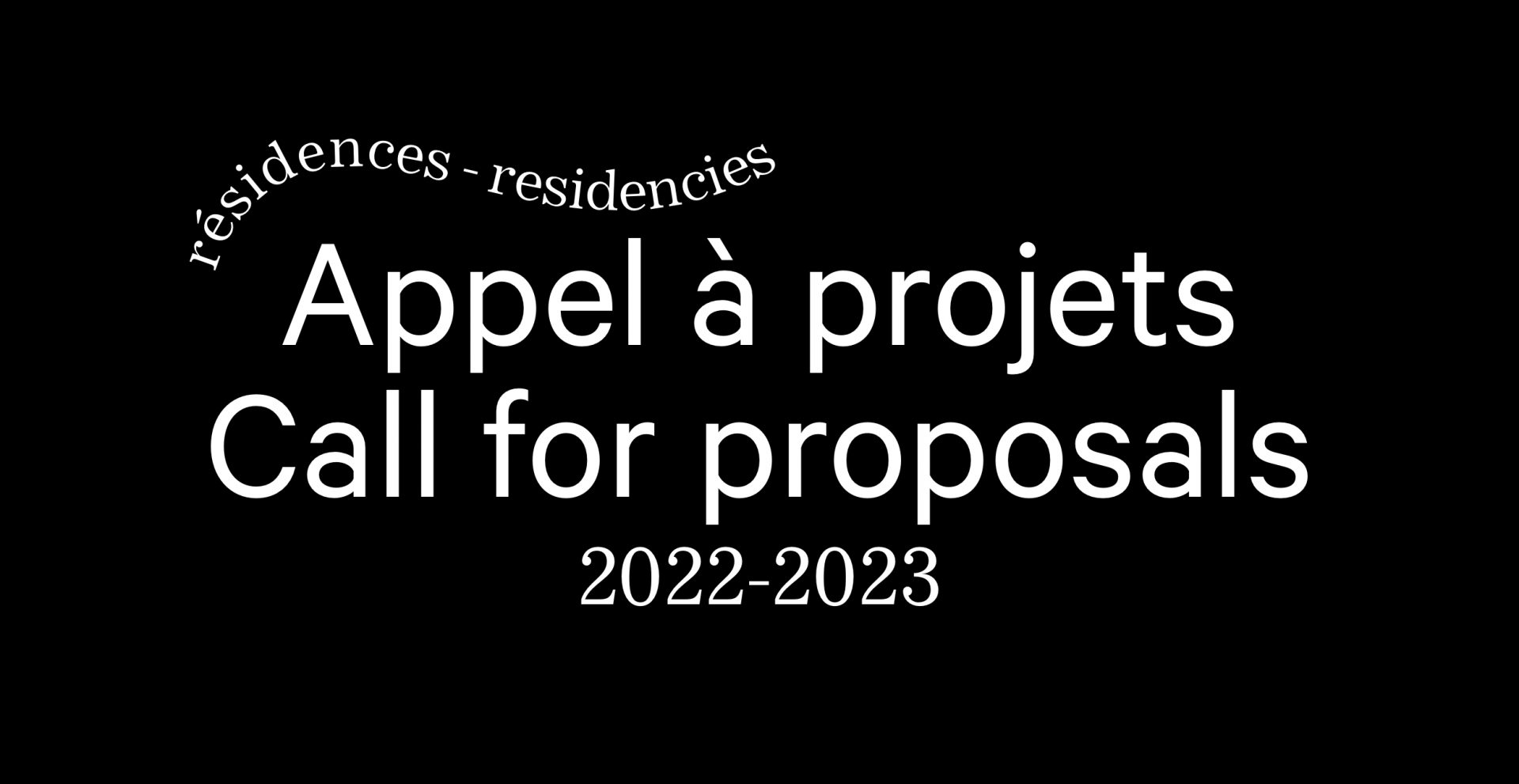 Do you need resources to develop a media arts project? Send us your proposal for a residency project at Ada X! You could be invited to participate in a 8 week production residency at Ada X between September 2022 and June 2023. This call is open to artists living in the Greater Montreal area only.
Deadline: Monday February 21st at 5PM (Montreal time)
Ada X is a bilingual feminist artist-run center for media arts and digital culture. The center supports women, trans, non-binary and queer artists in the production and dissemination of their work. Since 1996, Ada X has been a reference point for critical and exploratory media arts practices.
We are looking for proposals that address the interactions between gender, race, accessibility, and technology, from an intersectional feminist perspective. In keeping with our Slow Tech framework, we will prioritize projects that explore mediated relations, alternative temporalities, and environmental realities. We value proposals that promote digital literacy and democratization (open source software, ethical practices, accessibility of tools).
Four artists' proposals will be selected. 
The Ada X team will meet with each artist to determine the project timeline.
ELIGIBILITY
– Be an artist residing in the Greater Montreal area identifying as a woman, queer, trans and/or non-binary.
– Have a media arts practice.
– Demonstrate autonomy in the use of the equipment and tech necessary to carry out the project.
– Propose a project that is feasible with the material resources made available by Ada X: you'll be asked for a work plan, budget [including confirmed sources of funding, if applicable], resources provided by the artist and required equipment.
– Please note: the space is NOT suitable for sound and/or multidisciplinary projects that would require a silent environment.
SELECTION CRITERIA
– Consistency with the Ada X mandate
– Quality of the applicant's artistic work
– Relevance of the project in the current media arts context
– Importance of the residency in the development of the artist's practice
To get a better idea of the type of projects Ada X supports, take a look at past residencies: www.ada-x.org/residences/
WHAT WE OFFER
– A work space for a period of 8 weeks
– Access to equipment
– A residency fee in accordance with Le Repaire's media arts dissemination guidelines
– A production budget to cover professional fees for technical assistance and/or materials directly related to the residency project
– The opportunity to attend technical workshops free of charge
– The opportunity to design and offer an educational activity for young audiences (additional fee paid)
– A public presentation of the residency project (additional fee paid)
– A text and a video on the artist's approach and the work produced during the residency
– The possibility of participating in the radio program ffiles on CKUT
APPLICATION REQUIREMENTS
– Applications may be submitted in French or English.
– Applications can be by an individual or collective, but please consider that the fee is paid per project.
– Do you prefer speaking to writing? You will have the option to answer several sections of the submission form by video.
– Please collect your attachments and the application form below as a single PDF file (5 MB maximum).
– Incomplete or late applications will not be considered.
DOWNLOAD THE APPLICATION FORM VIA THIS LINK
Please send your application in ONE PDF FILE (5 MB maximum) to appel@ada-x.org. Subject of the email: Application for local residency 2022-2023
Deadline: Monday February 21st at 5PM (Montreal time)
Have questions? Contact info@ada-x.org
---