Faced with the turmoil of ecological urgency, slowness and sustainability as a mode of production and creation
Participants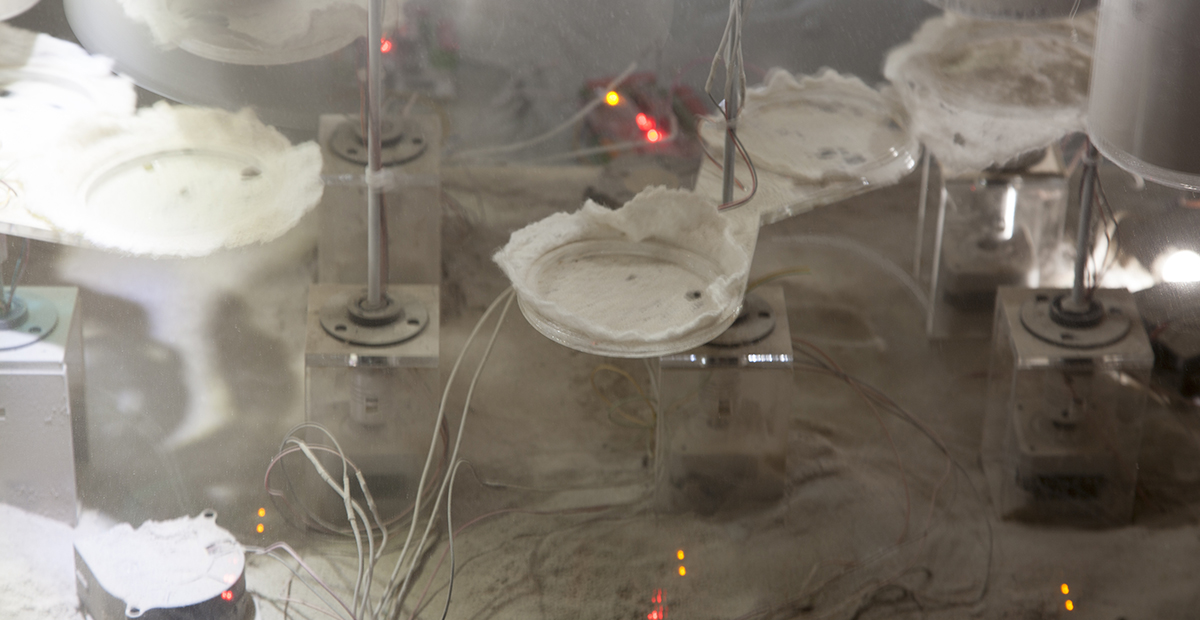 Roundtable
Thursday, November 26, 12pm – 1:30pm
Moderator: Ariane Plante
Speakers: Alice Jarry, Asa Perlman, Adam Basanta, Vanessa Mardirossian, Alex Bachmayer, Maria Checkhanovich, Matthew Halpenny, Philippe Vandal, PK Langshaw
Online (more details to come)
Today, ecological concerns are addressed by a growing number of contemporary artists and institutions, but beyond this discourse, what echoes or answers do artists offer from within their own practices and the material production of their works?
In this roundtable, the panelists will attempt to respond to these issues by defining the contours of necessary mobilization to imagine new artistic, aesthetic, sensory and symbolic relationships with matter, life forms, and the environment. They will turn their attention to slow material and environmental processes from research-creation perspectives, exploring projects like: the transformation of domestic waste into biocomposites, filtration methods for air pollution, microbial energy production, and the reuse and recycling of component parts. Seeking to build coherence between concerns, methods, and discourses, they will examine how new temporalities can transform ways of thinking and making art and also allow for a sustainable reconfiguration of the interactions between humans, materials, environments, infrastructure and ecosystems.
This roundtable is part of Alice Jarry's research-creation project entitled « Membranes souples dynamiques : la filtration de l'air comme processus matériel, socio-environnemental et interdisciplinaire agissant » supported by the Fonds de recherche du Québec – Société et culture and Concordia University.
Photo: Alice Jarry
---