FEEDBACK PLEASE : Portfolio Review
Participants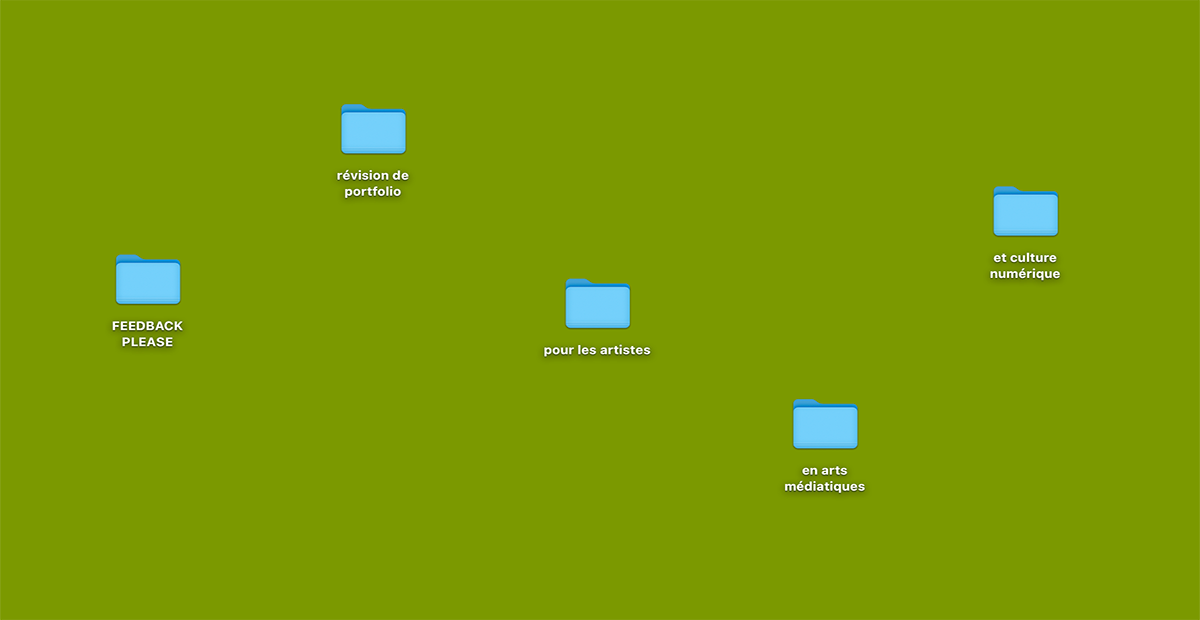 Thursday, June 2022, 6 pm – 8pm
Online
Free | Registration mandatory | For Ada X's members only 
Are you an artist interested in media arts and digital culture? Would you like to have critical feedback on your portfolio? And feel more guided in your approach? Are you lacking resources or technical skills to complete a project? We want to hear from you!
For a fourth year, Ada X is offering its members a free consultation with professionals from the cultural sector. Come and introduce yourself, tell us about your projects, and share the difficulties you encounter in the realization of your artistic projects. Each artist will be invited to make a short presentation of their work, before receiving feedback from the other participants. Gina Cortopassi (Laboratoire NT2), Renata Azevedo Moreira (programming committee), and Roxane Halary (Ada X) will be present at the event. This is also a great opportunity to meet the other members of the centre!
Please send the following information to programmation@ada-x.org by Wednesday, June 1st at noon:
– A short paragraph to present yourself and your practice: specify any issues you've been facing, and the type of support you're looking for.
– Links to previous works
Limited spots available. Selected applicants will be notified by June 3.
For Ada X members only. Not a member yet? You can sign up here!
---