I knew that if I walked in your footsteps, it would become a ritual | Aarati Akkapeddi
Participants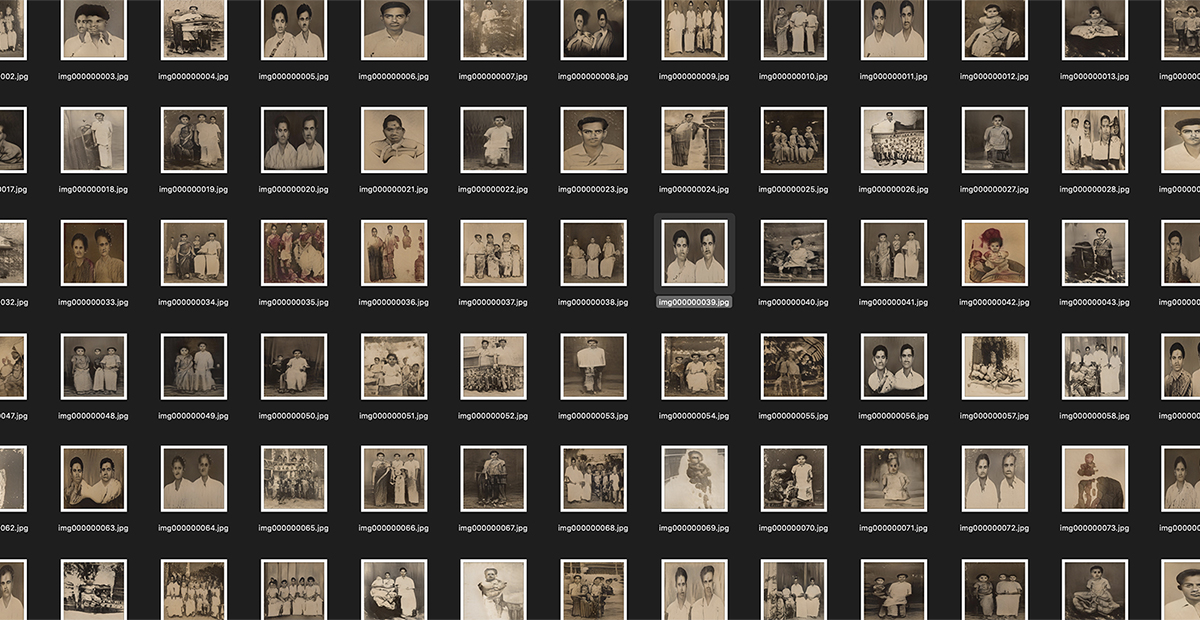 As part of our Slow Tech programming, Ada X welcomes artist Aarati Akkapeddi for a residency from May 10 to June 19, 2021.
Residency presation on Friday, June 18th, 12pm – 1pm. Register via this link.
Aarati digitizes "obsolete" photo formats such as kodachrome slides and negatives, and uses them to create training data for Generative Adversarial Networks (GAN). Working with their own family photographs, they're interested in conveying the fluidity of collective and personal memory. The intangibility of the archive of multi-generational immigrant families like their own speaks to more than just a loss of memory ; it can also offer the opportunity to dream possibilities and parallels. Machine Learning becomes a tool to produce different views or "imaginings" of the archive. As part of their residency, Aarati will continue using Generative Adversarial Networks and their archive of family photos to produce a series of image and video-based work. They will incorporate conversations with their family around the generated images into the work itself, through interviews, writing, and photo portraits. Throughout this process, they will also write about the continual assessment and reassessment of their own ethical code for working with machine learning and images, particularly when it involves using images of people.
Aarati Akkapeddi is an Telugu-American cross-disciplinary artist based in New York City. They utilize archives to explore how identities and histories are shaped by different methods of collecting data.
Image description: A screenshot of several ML generated image files. The files have icons with preview images. The tiny images appear to be distorted sepia-toned photographs of people.
---