Memory Work
Participants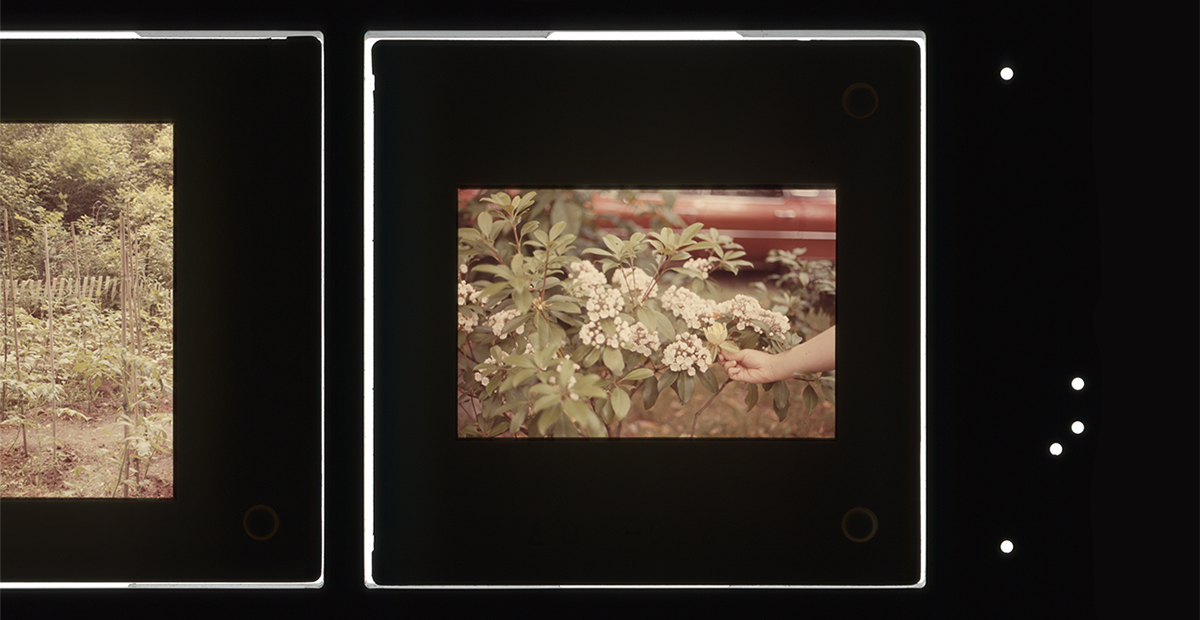 Memory Work: Conversation between Aarati Akkapeddi and Zinnia Naqvi
Friday, June 18th, 2021, 12pm – 1pm
Free | Register via this link
https://zoom.us/j/96012195922?pwd=dUJ6ck9iVFh3MUwva0J0QU1RMGJlZz09
Online
Aarati Akkapeddi will present the work that they've developed during their residency at Ada X. Using their family archives as training data for Generative Adversarial Networks, Akkapeddi produced a series of image and video-based work, conveying the fluidity of collective and personal memory. The presentation will be followed by a conversation with the artist Zinnia Naqvi.
—
"Aarati Akkapeddi invites us to be a part of their ancestry, as they present past memories in a new world. Akkapeddi's work surrounds the training of data to recognize a subset of faces, more specifically the artists' own family, and in turn regenerates new imagery. Combining new technological practices with the outdated, Akkapeddi employs a large archive of digitized Kodachrome slides and negatives, which now live in a new digital realm.
The work in its entirety is a slow burn of nostalgia, as the data begins to copy endlessly, creating decaying memories before the viewer's eyes. The project is a revival; each image is different, but somehow still similar. The new ones live in their own haunting world, as if they were figments of themselves. One can feel so close to them, as if we once knew them but can't recall, like waking from a dream that slowly begins to fade. Akkapeddi says, "I feel that the intangibility of the archive can speak to more than just a loss of memory: it can also offer the opportunity to dream possibilities and parallels."
The artists' familial connection to the work is key, as the photographs stretch across generations, passing down a sense of sadness and stillness. In a way, Akkapeddi uses this technology to transport themselves into moments that they could not physically attend. The imperfect nature of the face creations themselves conjures up a feeling of estrangement, as if the artists' ancestors were forced to create their own microcosm, one that they could belong to.
Interestingly, it's difficult to tell if the data itself has a racial bias, however, the system seemingly prioritizes certain images, such as the artists' Mother at her wedding. Akkapeddi says that these findings, "…speaks to a larger value system placed on women where we are valued for marriage and child rearing over anything else."
The beauty of Akkapeddi's work is that it does not matter if you are connected to this family, as you will still be reminiscent of your own. For myself, I am nostalgic of old memories and the feelings tied to them, as I fear for a day when I can no longer remember." — Angelina Ruiz
Aarati Akkapeddi is an Telugu-American cross-disciplinary artist based in New York City. They utilize archives to explore how identities and histories are shaped by different methods of collecting data.
Zinnia Naqvi is an interdisciplinary artist based in Tiohtià:ke/Montreal and Tkaronto/Toronto. Her work examines issues of colonialism, cultural translation, language, and gender through the use of photography, video, writing, and archival material.
Angelina Ruiz is Nuyorican artist, writer, and activist making work centering familial bonds, gentrification, and Puerto Rican diaspora.
---