if you could be anywhere – ffiles
Participants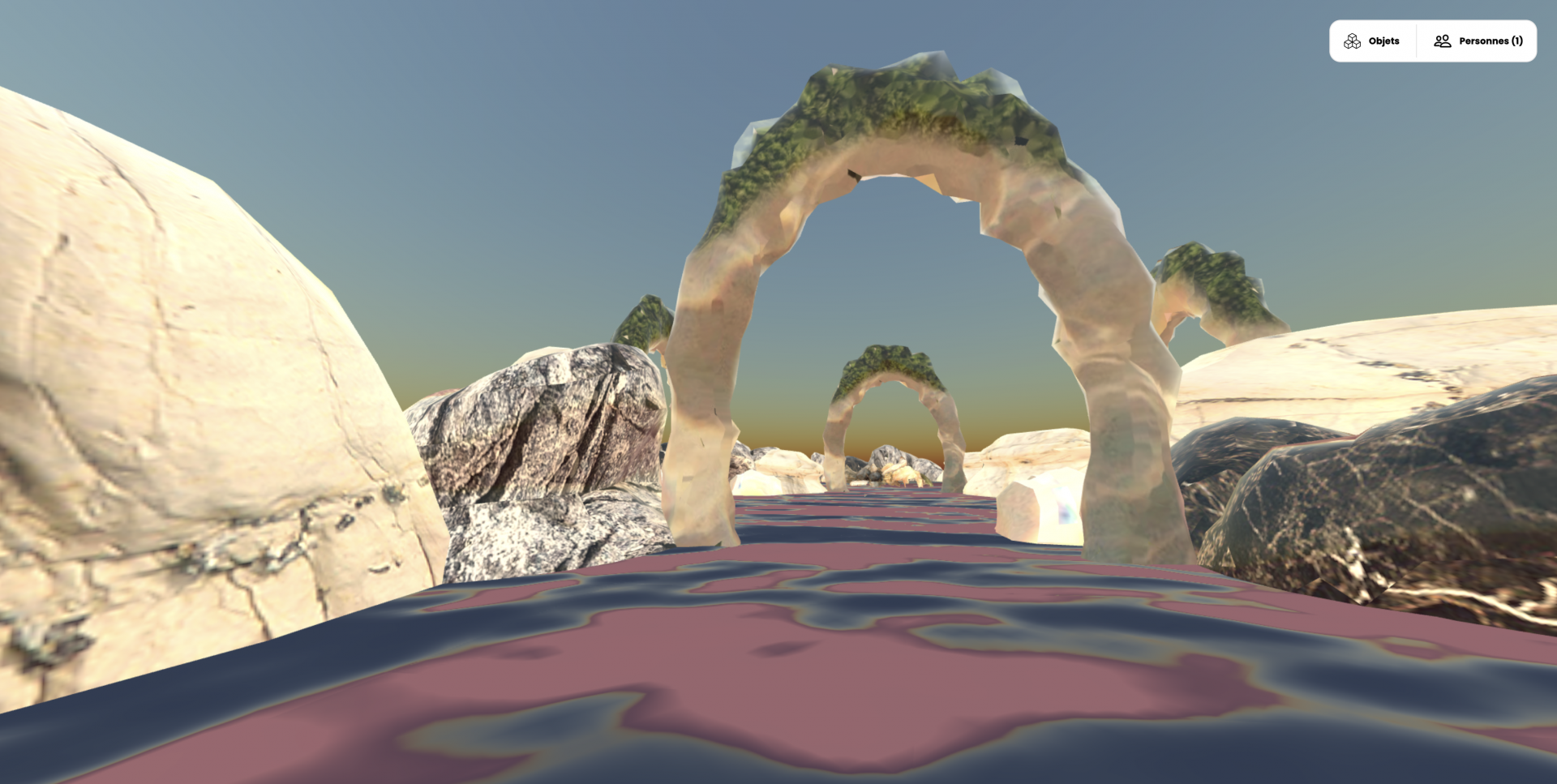 if you could be anywhere transports participants into a fantasy world of water and stone, where they are invited to explore. Floating through an oceanic landscape at sunset, they encounter different sonic experiences nestled within the peaceful rocky lagoons. This virtual reality work draws together soundscape, immersive environment, and game, inciting participants to adopt a playful and curious approach in discovering their surroundings.
By temptation and wonder, participants are invited to enter the mouth of each portal, opening a new soundscape. Each cove contains sound works that offer hypnotherapy, meditations, embodiment practices, musings on space, and musical compositions featuring instruments sounding under the touch of wet hands and damp fingers.
if you could be anywhere offers a new way to experience sound art, foregrounding embodiment and tactility even in virtual spaces. Enchanted by the idea that every stone collected from the shore carries its own story, this work imagines a symbiotic relationship between earthly magic and technology.
---
This work was created by members of the radio ffiles collective – Sophie Marisol, Amanda Harvey, Miranda Jones and Julia Dyck – and developed by Jules Galbraith in the context of the Allo Ada project, a virtual space for discovering, animating and meeting artists, produced by Ada X with the support of the Canada Council for the Arts.
---