In the name of the Moon, I won't forgive it​ – workshop at Campus Fab City
Participants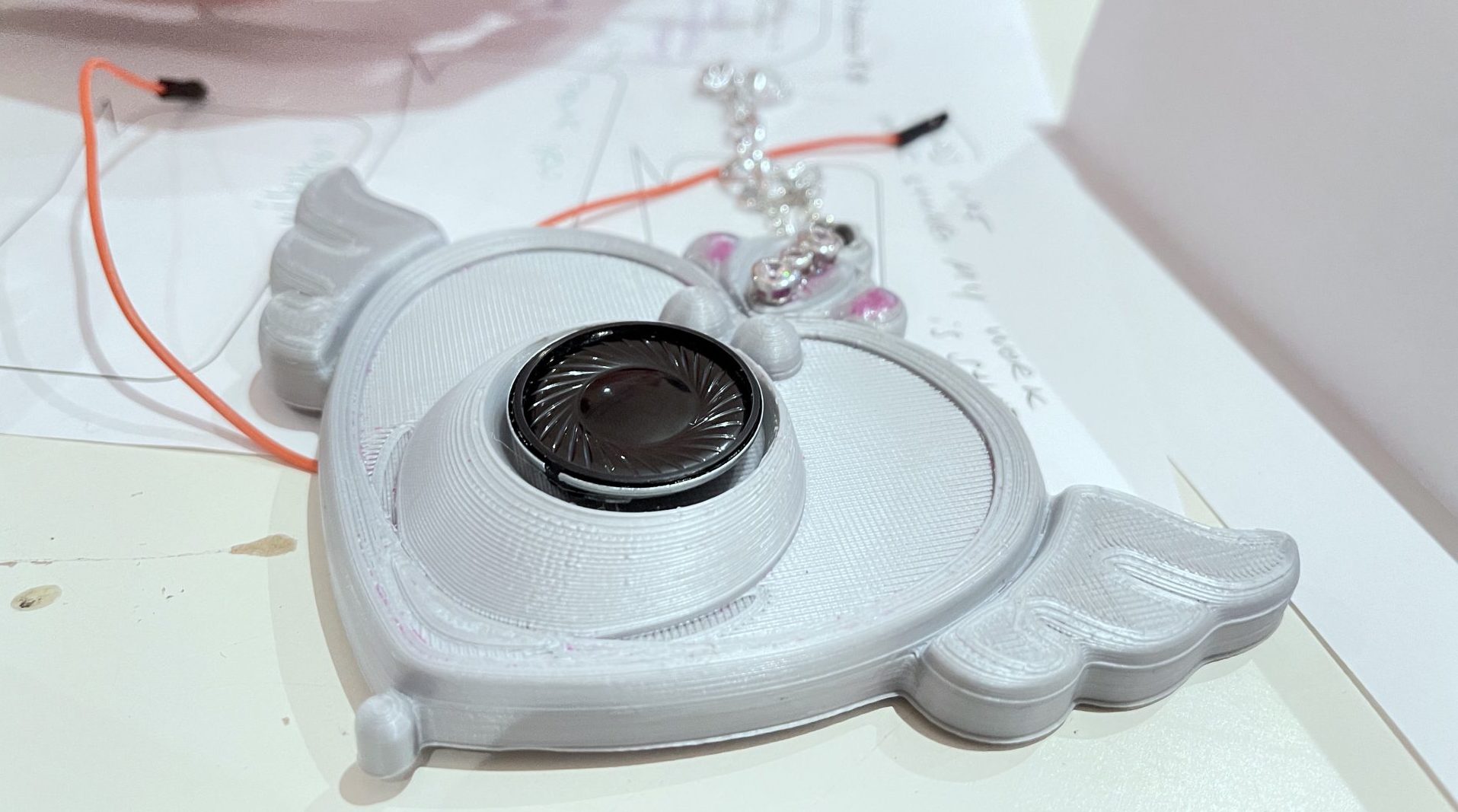 Friday June 16 – 1:30 pm – 4:00 pm
Location : **Eastern Bloc, au 55 rue de Louvain Ouest, suite 480, Montréal
Register here
This workshop aims to create a wearable accessory to manage everyday microaggressions. During their residency at Ada X, artist Ahreum Lee produced samples, guides and research on the problems associated with microaggressions. Composed of micro-IC chips, micro-speakers, buttons and conductive fabrics, these accessories can store and broadcast the sound that participants want to emit in uncomfortable and unexpected situations.
This workshop is offered as part of the Campus Fab City Montréal, in collaboration with Communautique and Eastern Bloc.
The Fab City Campus Montréal 2023 is a major two-day event that brings together over 2000 key players involved in city resilience. The event is divided into several parts to reach different audiences. The Campus will take place in the District Central of Montréal where citizens, organizations and specialists involved in the resilient cities movement will concretely deploy their projects to advance knowledge. The Campus also offers inspiring online meetings with Fab City actors from the Americas. Under the main theme of Biodiversity of the Americas, the Fab City Campus Montréal proposes seven main topics to co-create meaningful narratives: Education for the future, manufacturing ecosystem, distributed energy, blockchain for all, territory design and bioregional production, the Nature Economy, open innovation and citizen participation.
Discover the full program of Campus Fab City Montréal !
---