LES COURANTS : Dismantling your électroniques – Workshops – Lou Fozin
Participants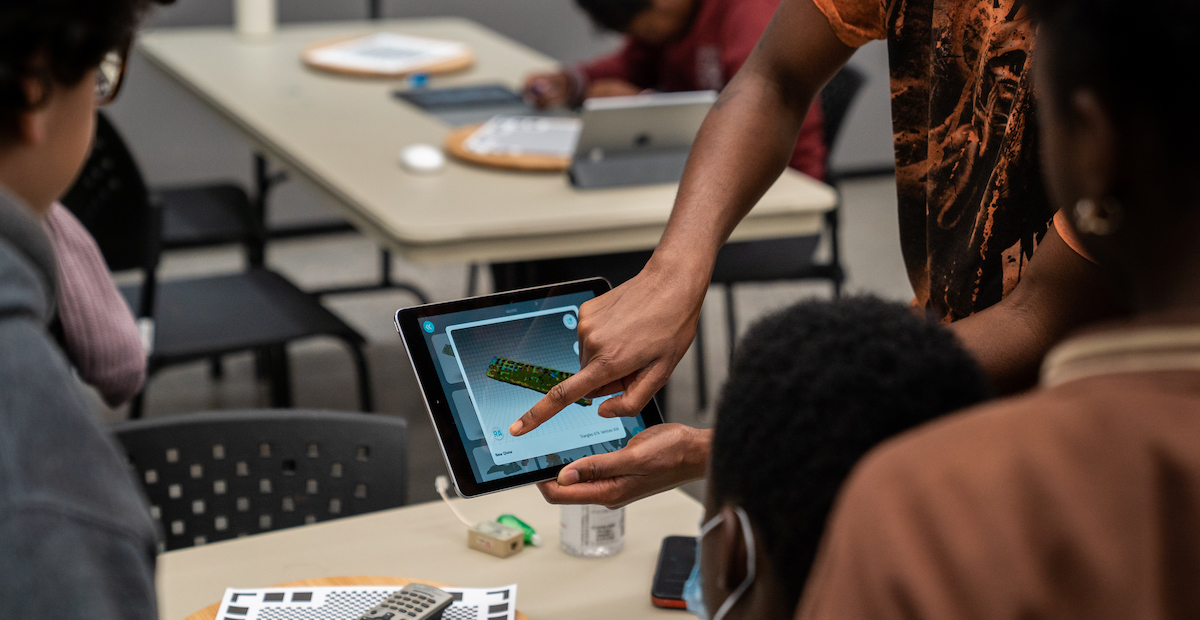 As part of the educational program Les courants, in the fall of 2022 a group of teens from the community centre Le Phare in Rivière-des-Prairies took part in digital arts workshops with Lou Fozin, hosted at the chalet in Armand Bombardier Park.
Participants were introduced to the Dismantling your électroniques project by a guided visit to the exhibition, led by the artist. The project aims to reappropriate our technological devices through better understanding their manufacturing processes, and the social and political impacts those generate. In one hands-on workshop, participants digitized and modelled objects, devices, and electronic components using a tablet app. In another workshop, participants were invited to conceptualize and prototype their own ideal or dream device through a role-playing game, which involved trading natural resources between imaginary countries. The prototypes developed will be shown in a collective exhibition at the Centre communautaire de Rivière-des-Prairies in the spring of 2023.
••••••••••••••••••••••••••••••••••••••••••••••••••••••••••••
This program is carried out in collaboration with the Maison de la Culture and the Rivière-des-Prairies library and the Centre communautaire Le Phare, and receives financial support from the Ministère de la Culture et des Communications and the City of Montréal as part of the Entente sur le développement culturel de Montréal.

---