Performance Night with Julia Dyck + Electricity Matters
Participants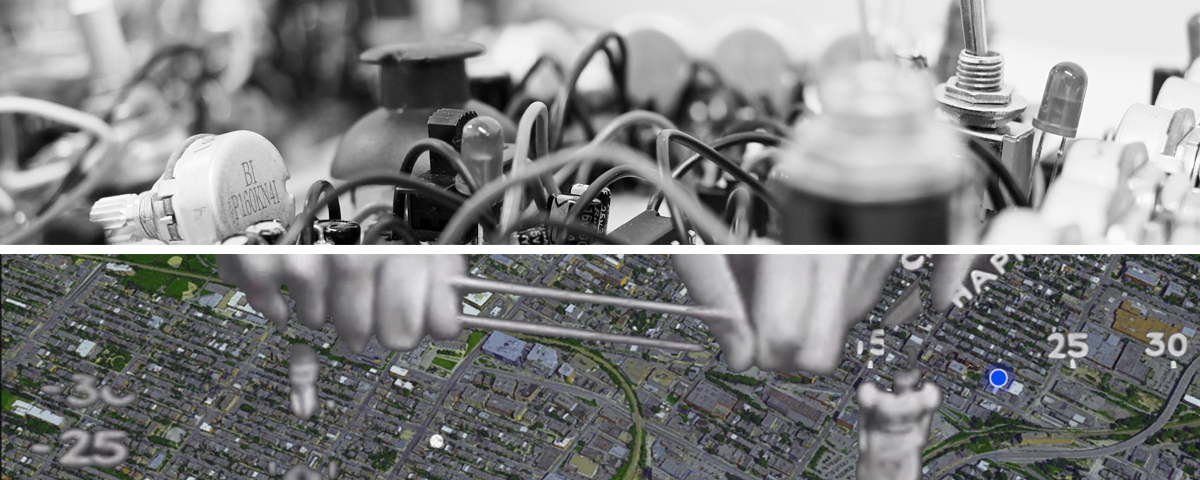 Saturday, February 3, 2018

Doors open at 7 PM – Performances at 8 PM
Free entrance
In Transit – Julia Dyck – 8 PM
Through the use of vocals, field recordings, live instruments, video, and images, this performance explores the sounds and imagery of the en route, the in-between, and the long way around.
Our culture relies heavily on linear timelines, forward and upward movements, the guidance of global positioning systems, and distinct points of departure and target destinations. We are expected to perform the intelligible act of being on the way from one point to another and are valued based on our productivity and timeliness.
In Transit takes us on a journey through an audiovisual environment in constant transition, a temporary abolition of time and productivity. Julia employs sound samples from quotidian life, both natural and synthetic, and uses original and archival video and satellite images to bring the spectator through an experimental cartographic experience, transcending our programmed conceptions of temporality.
Electricity Matters – 8:45 PM
This collective sound performance is the result of the workshop Electricity Matters presented by Nataliya Petkova at Studio XX from January 18th to February 1st, 2018. Electricity Matters is both a technical workshop and an ephemeral collective.
Using raw electricity as the only conceptual material, participants explore the sound potential of electrical flow while creating fluid instruments. The result of this research on analog synthesizers will take the form of a collective sound performance.
---