Electricity Matters | Workshop + Performance with Nataliya Petkova
Participants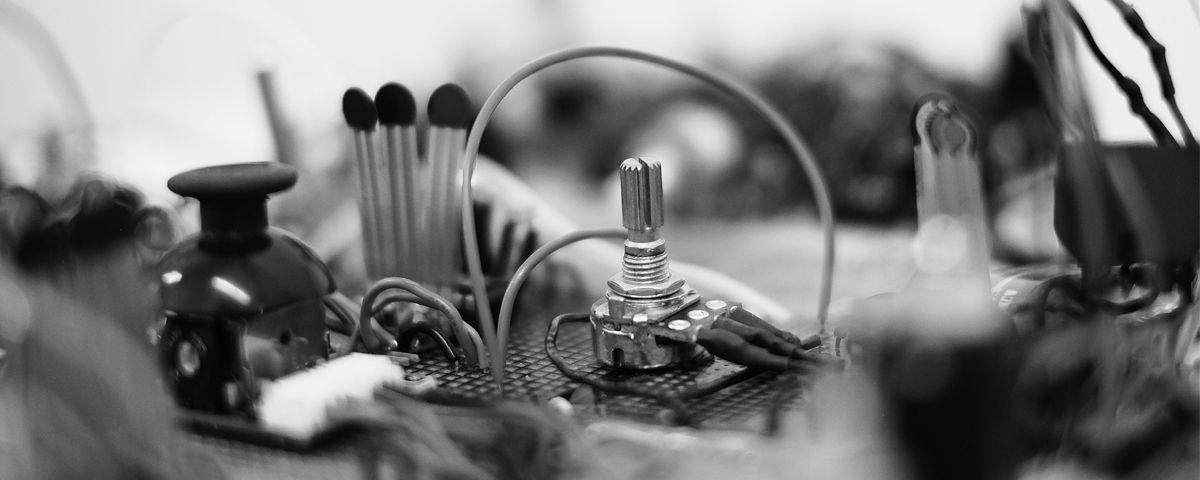 Instructor: Nataliya Petkova
Thursday, January 18th and 24th + Thursday, February 1st, 2018 from 6 PM to 9 PM (9 hours total)
+ performance on February, Saturday, 3rd, 2018 at Studio XX
Deadline for registration: January 11th, 2018
3 weeks (9 hours)
$ 40 (tax included)
FULL
ELECTRICITY MATTERS is a collective experiment! It consists of a workshop on custom-made analog synthesizers followed by a group performance. For three intensive days, participants will acquire new skills in electricity and electronic circuits design, while generating a collective sound performance. With an experimental approach, participants will be guided through the conception/production of small custom-made analog synthesizers. Everyone will have the chance to create and experiment with a series of circuits and electronic elements while manipulating the incoming electricity and interpreting it as sound harmonies or dissonances. By using electricity as the sole conceptual matter, participants will explore the sound potential of the electric flux, while creating fluid instruments that are in line with their individual practice and preferences. The workshop will end with a collective sound performance using the newly built instruments on Saturday, February 3rd. 
Practical Information
This course will be taught in French by a bilingual teacher.
This course is for beginner / intermediate students (minimum 6 participants).
---